If you are feeling overwhelmed and stuck in the middle of piles of chaos and clutter, this article is written for you!
There is nothing wrong with feeling overwhelmed. In fact, it is the most frequently spoken word I hear when I work with clients one on one.It is easy to feel stuck and unable to move forward when you have tried, and failed, to clear your life of the unnecessary stuff and tried create space and freedom from you possessions.
Take Action
The bottom line is that you have to take action, I know that you know this to be true because no one else is going to do it for you. This is probably why you are here reading this blog post.
So the big question is – where, when and how to start?
Get My Free Organizing Guidebook
Get Up and Out Of Bed
Mornings are always the best time to make progress. Even if you have to get up 15 minutes early. use the beginning of each day to begin purging and eliminating your piles. This 'top of the morning' routine will make you feel more confident and less overwhelmed throughout the day.
You will be jazzed that you actually made progress with your situation.
Get Started!
Start with the most visible eyesore piles in your life. Dedicate 15 minutes a day to sorting, purging and then relocating items to their rightful homes. Remember this – the more you decide to toss or donate, the less time it will take you to get organized once and for all! Just saying…
Think about it > 15 minutes x 7 days a week equals almost 2 hours of progress each week towards gaining complete control of your environment! You can do it – I know you can!
Click this link for your FREE training to help you organize your home:, Get My Free Organizing Guidebook
Are you ready to feel organized in your home?
Get Your 7 Days to an Organized Life System!
Click here to read more free tips on my Facebook page
Would you rather listen then watch? Here is the audio file
https://organizedandenergized.com/wp-content/uploads/2018/03/Tip2-overwhelmed-by-clutter.mp3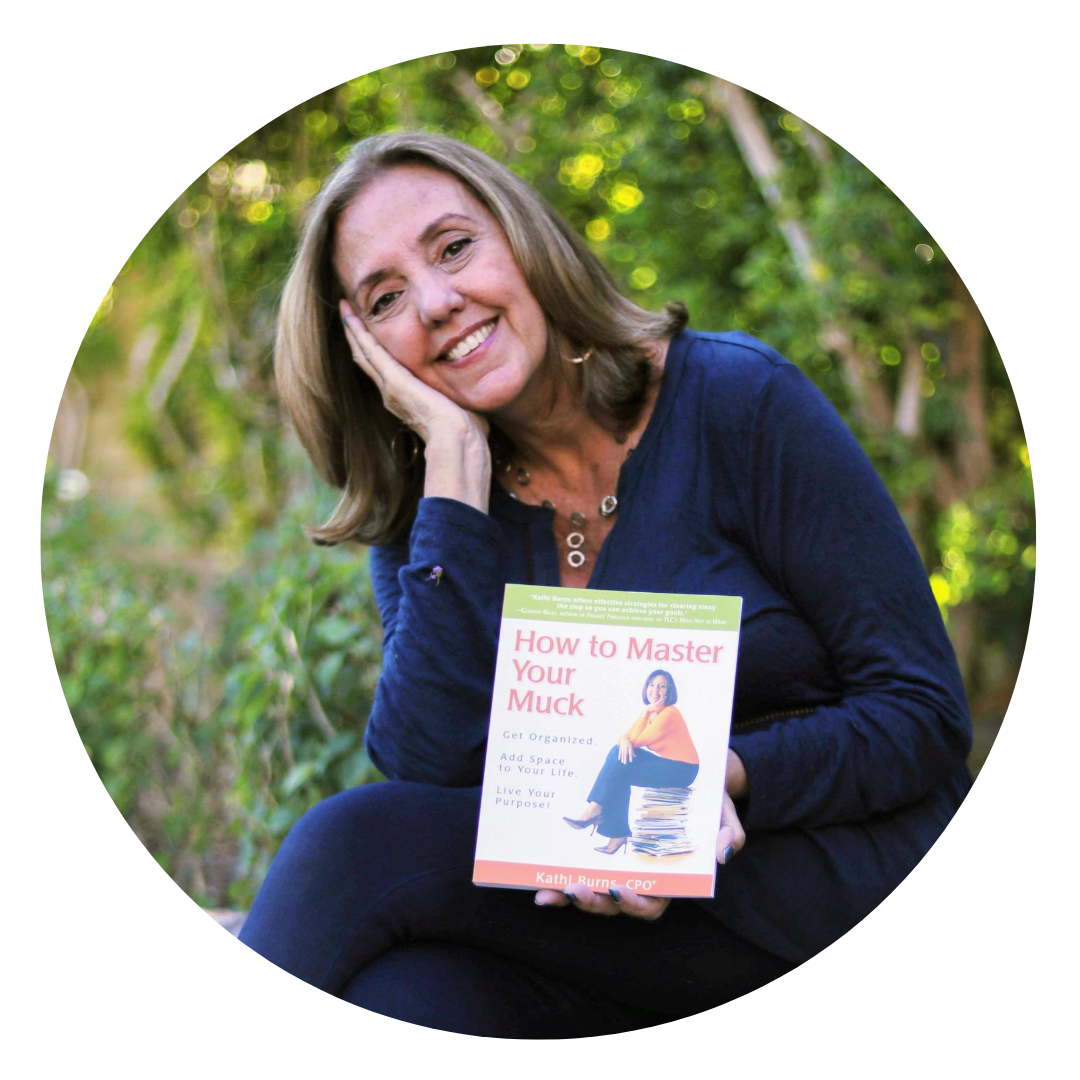 Kathi Burns
Would like to feel more organized? If so, Kathi is here to help you.
Kathi's expert advice has been featured in national media outlets including Oprah Magazine, Martha Stewart Living and Better Homes and Gardens, Entrepreneur Magazine, and more.
As the author of 2 books, Kathi has also developed several online courses to help clients get better organized and energized in all areas of their home, life, and business.