This is  what one of my clients said (in his own words) about the process of getting his business and his home organized:
"If you are extremely well organized, you probably don't need Kathi.
If, however, like a lot of the rest of us who need a little bit of assistance and you're resistant to making the changes that need to be done to get organized, she's a force for change, she'll get it done.
And she is kind of like a coach, she doesn't take no for an answer, and when she's standing there she gets the job done.
She's a force for change, she knows what needs to be done and she's not really into hearing any excuses, she's just into getting the job done.
And she's effective at getting it done. She calls herself, and I have to agree, she's a force for change.

The reason that I am posting this is because many folks flounder around unnecessarily for months and even years trying to get their life and home organized.
You can get organized quickly and effectively when you work with a professional organizer. This is what we do for our clients.
Sure – you can do it yourself but time is money and wouldn't you rather be doing something other than trying to figure out how to get your life organized and working on organizing projects for weeks and even years?
Contact me and we can get your projects done quickly and efficiently!
You can grab a coupon for you first session on this page.
P.S. The reason that Board Certified Professional Organizers like myself have a full schedule is that their clients realize that it is not worth the time, taken from their busy lives, to go it alone. When you work with a professional organizer, the project is done in 1/8 of the time (or less) and with much less stress.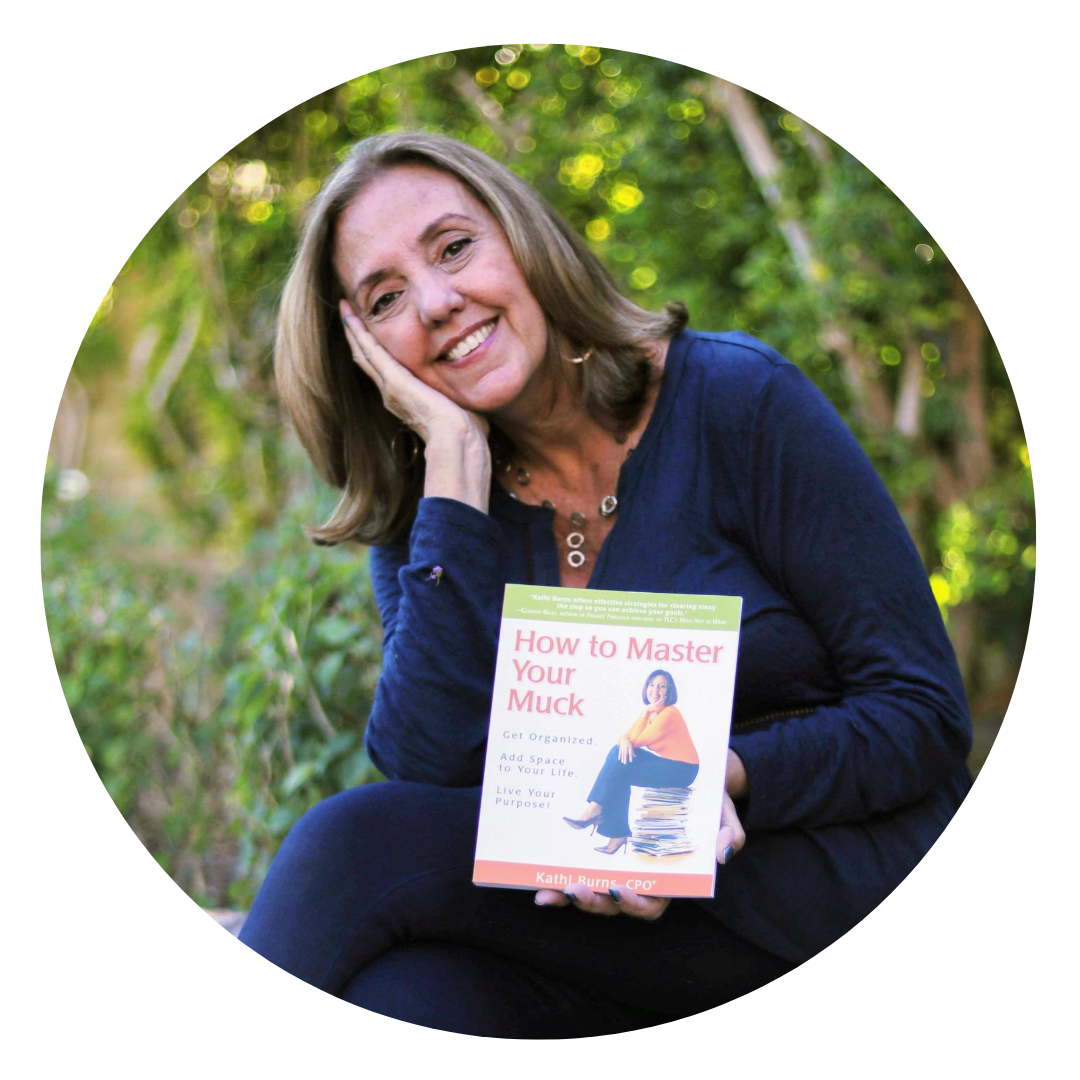 Kathi Burns
Would like to feel more organized? If so, Kathi is here to help you.
Kathi's expert advice has been featured in national media outlets including Oprah Magazine, Martha Stewart Living and Better Homes and Gardens, Entrepreneur Magazine, and more.
As the author of 2 books, Kathi has also developed several online courses to help clients get better organized and energized in all areas of their home, life, and business.