Many times my clients tell me that they feel that their life and schedule is overtaken by a bunch of nothing. In fact, a common question I hear from clients is "where did my day go"? What did I actually do today?
Does this happen to you?  If so, you are not alone.
I will admit, from time to time, the same thing happens to me as well.
What I have found over the years is that on the days that this happens to me, I did not have a pre-planned agenda.
I am a bit of a rebel myself and that day I was playing it loose figuring things would simply just get done. Sadly, that day almost never produced the results I envisioned in my mind.
So I am writing this as much of a reminder to myself as I am writing time management tips for you!
If you want to get things done and have free time at the end of each week, planning is a must!
When every day has a pre-planned agenda and every week has 1-3  predetermined goals, items actually get crossed off of your 'ToDO' list. It's like magic! This is why professional organizers and life coaches are always talking about goals and lists.
So – do yourself a favor and before next week comes around, take the time to set a few goals and create a schedule that you can follow.
Not a crazy never-ending list that overwhelms you but, instead, a modest list that includes 2-3 doable goals that you can actually accomplish during the course of a week.
If you are like most folks (and i know you are not – you are exceptional!) you will have a few easy reoccurring tasks. Make sure these are built into your calendar.
Also include 2-3 other items that will move you towards completion of your larger, more time consuming goals.
My favorite guy , Abe Lincoln said that every hour he spent in preparation saved him 3 hours of perspiration later. And he was correct and, as usual, understated. I love that guy!
Modern day studies now show undisputedly that every minute you plan saves you ten minutes later! Wow – a 10 to 1 reward! That is enough to make me want to prep in advance of each week. How about you?
If you are inspired, to take action, here are 3 things to consider:
Use only one scheduling device
If you want to keep separate schedules, create divisions within your single calendar
Whatever you do, do not rely on one paper and one digital calendar. This tactic will only lead to confusion and trying to keep them synched will take more time aways from your day.
Plan the week before it plans you!
Things change all of the time but here is the thing: If you don't know what you want to do, you have no idea what you did not do! Make sense?
Think first before committing
Before you commit to adding a new appointment or meeting to your schedule, make sure that every meeting you attend has a a well defined agenda and a clearly specified goal that will hopefully benefit you.
I am proud to say that I am now a co-author for wikiHow!
If you would like to read more tips about how to schedule your day on wikiHow, click here.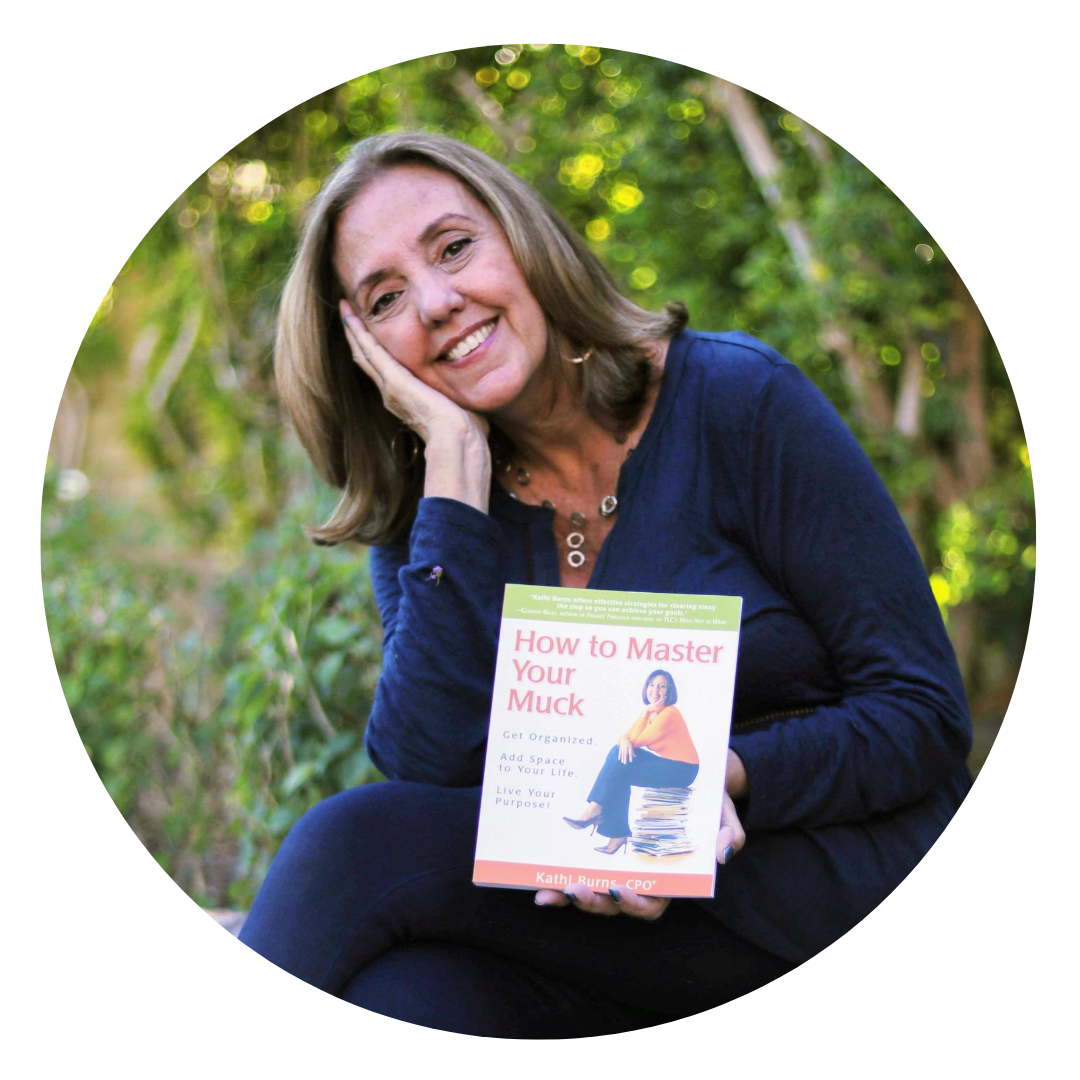 Kathi Burns
Would like to feel more organized? If so, Kathi is here to help you.
Kathi's expert advice has been featured in national media outlets including Oprah Magazine, Martha Stewart Living and Better Homes and Gardens, Entrepreneur Magazine, and more.
As the author of 2 books, Kathi has also developed several online courses to help clients get better organized and energized in all areas of their home, life, and business.