I don't know about you, but when I travel, I need to have accessories or I don't feel quite dressed. I have an antique jewelry travel bag that I have been using for years and I simply LOVE it! 
Because, some of you might not have a great bag like this, I wanted to deliver a few other tips to help you keep you jewelry organized while you travel
If you don't have a pre-made jewelry bag, you can use small cloth pouches to keep your jewelry organized while traveling. Store all smaller cloth pouches into one large pouch or ziplock bag.
Separating and storing gold from silver accessories will make it easier to find what you need when you are living out of a suitcase.
Pair necklaces with earrings when packing so they come out together when you unpack.
Use straws to keep dainty chain necklaces from kinking while in your suitcase. Simply run one end through the straw and attach the clasp at the other end. Trim your straw to fit the necklace length. These long straws can be stored within a sock.
Do the same with chunky necklaces and bracelets but use an empty toilet paper rolls instead. It does not matter if they get smashed and you might even want to smash them in advance so they will take up less room in your suitcase.
If you are worried about losing your valuable jewelry when traveling, store your jewelry in a sock and keep it paired with it's mate in the drawer with your socks and undies.
Want to keep post earrings organized while traveling? Cut a small square of window screen and attach all earrings onto the screen. Place this screen into a ziplock bag.
Travel Checklist – What to Keep Packed and Ready for Your Upcoming Travel
Looking to get away and take a vacation in the next few months?
Below you will find a link to a list of everything I keep packed and ready to go in my suitcase for quick getaways and business trips.
During one of my trips, I minimized my collection into three mini containers. This allowed me to keep my shower/wash toiletries separated from my hair and make up items. As I moved from location to location, I could then pull out the pouches that contained only what I needed at each part of my journey.
Click here for a free downloadable and printable checklist to make packing a breeze!
Let me know if you have any other good tips for jewelry while you travel. Post a comment below or use the Facebook link to tell us your cool tricks!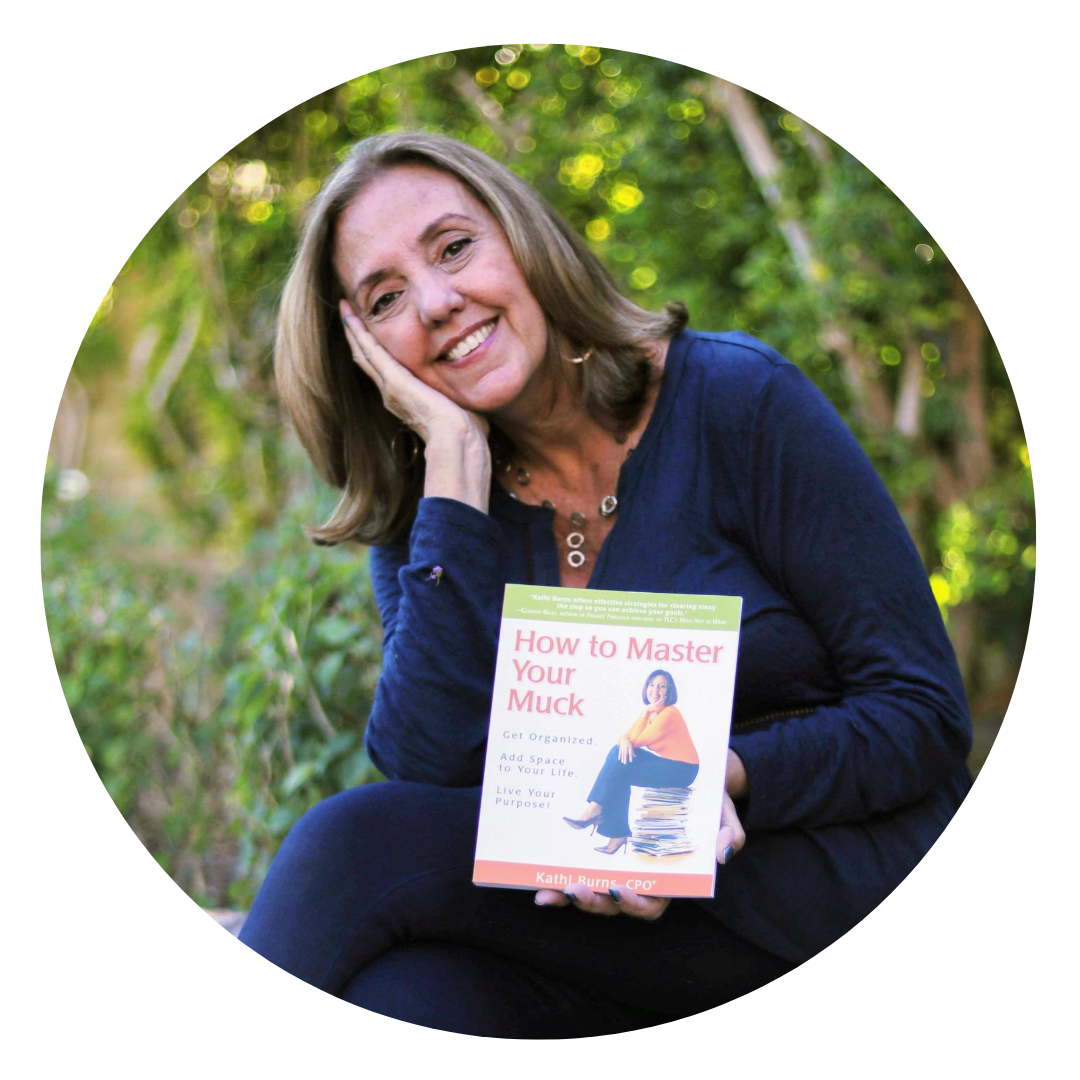 Kathi Burns
Would like to feel more organized? If so, Kathi is here to help you.
Kathi's expert advice has been featured in national media outlets including Oprah Magazine, Martha Stewart Living and Better Homes and Gardens, Entrepreneur Magazine, and more.
As the author of 2 books, Kathi has also developed several online courses to help clients get better organized and energized in all areas of their home, life, and business.