Just like nature is refreshing itself, most of us are also feeling the call to do a bit more cleaning than usual.  
One way I personally motivate myself is to have a couple of ready-made cleaning supply kits. They help me get motivated and also make house cleaning much easier. 
You might notice that I said cleaning kits, plural. I recommend keeping a separate bucket of cleaning products in each major cleaning area, i.e. a complete set for kitchen & a separate set for each bathroom.
Each bucket should contain sponges, gloves, cleaner sprays & separate specialty items (depending on the room) such as toilet bowl cleaner, shower door spray or oven cleaner. Making your own cleaners is super easy and I am posting a few eco-friendly recipes below.
When you are ready to tackle your spring deep cleaning projects, simply pull out your bucket & begin cleaning! Once the job is completed, put it back in the cabinet under the sink and you'll be ready to maintain your fabulous and sparkling clean results.
These eco-friendly cleaning solutions will save you money and help Mother Earth at the same time! You will need to pick up a few new spray bottles and you will be set up with some of the best homemade cleaners around!
Here are the recipes to create your very own eco-friendly cleaning products:
All purpose cleaner | 

 1 teaspoon dish soap: 4 cups water

Disinfectant | 

 1 part rubbing alcohol: 1 part water

Glass cleaner

 | 1 part vinegar: 1 part water

Tub & Tile cleaner

 | 1 part vinegar: 1 part dish soap

Degreaser

 | 1 part vegetable oil: 2 parts baking soda
If you like scented cleaning products, feel free to add a few drops of your favorite essential oils into each mix. I love adding orange or tangerine to mine!
Learn from my mistakes and before you begin, do yourself a favor and either buy different colored bottles for each mix OR label them as soon as you add the liquids so you will know what is what! Trust me, I have made this mistake before thinking I would remember and ended up with mystery bottles of  . . . ?
Go ahead and take the first step towards a fresh home this spring and download my comprehensive Spring Cleaning Checklist by clicking here.
Have fun eliminating those dust bunnies under your bed and the fuzzes inside your lampshades!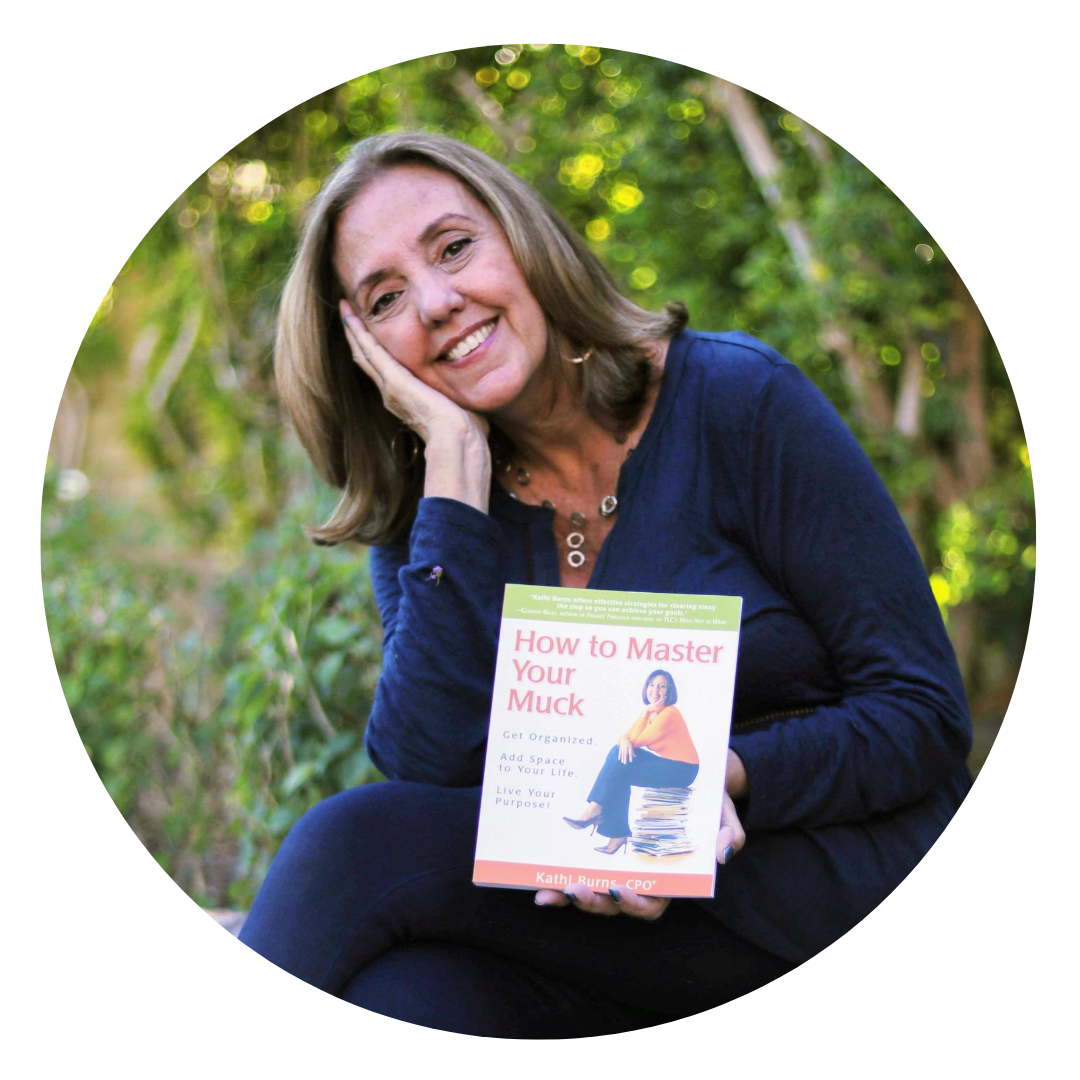 Kathi Burns
Would like to feel more organized? If so, Kathi is here to help you.
Kathi's expert advice has been featured in national media outlets including Oprah Magazine, Martha Stewart Living and Better Homes and Gardens, Entrepreneur Magazine, and more.
As the author of 2 books, Kathi has also developed several online courses to help clients get better organized and energized in all areas of their home, life, and business.