Some of my readers feel that they don't have the proper office set-up to become super organized and efficient. They are over their head in papers and muck and are looking for tips to help them set up their office space for more efficiency. This is what I recommend for all office set-ups in an excerpt from my book How To Master Your Muck.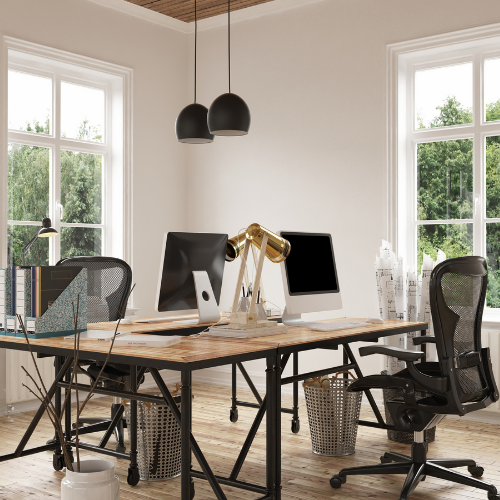 Office Organization
The minimum furniture requirement needed in a home-based office is a desk, chair, file drawer and cabinet or shelf. A computer, printer, phone, and scheduling device are the items that will round out a well-equipped office.
Your desk can be a large table (think dining table size) or an actual office desk. Small folding tables are too restrictive and won't hold your computer plus other necessary paperwork. Check your local thrift store for office furniture if you need to save money as you start your business. The best desk set-up leaves 60% of the flat area empty. This is why you need a large surface. Six feet is the minimum for optimum efficiency.
The ultimate desk for most businesses will have an L-shaped configuration. With computers, phones and printers, an L allows you to position your computer monitor in the corner and your work to flow on either side. If you have a hard drive tower, it should be placed below the desk, not on the desktop. The side of the L that is facing the door should provide the most spacious surface with the least amount of collateral items, possibly only a phone beside the monitor. If you have frequent visitors, position a guest chair on the opposite side of this section of the desk.
The other side of the L can hold your papers in progress (
your Action Files
) using the vertical,
stepped vertical file holder
described in the
"Master Your Papers!"
chapter. If you do not have a shelf to hold your printer above or below the desktop, move it to a side table or file cabinet within arm's reach.
An ergonomically designed desk chair is worth more than the money you invest. Your old dining room chair will bring quick fatigue and leave your back tweaked at the end of the day. You might also want to elevate your monitor and check into ergonomic wrist and foot rests if you spend over six hours a day at your desk.
File Cabinets with rails to hang files inside will protect your desk from overflowing paperwork. Many of my clients have tried to use "pretty"or decorative file baskets for their paperwork. File boxes pose several hazards: You pile things on top because you don't take the time to remove the lid so that you can actually file. Sound familiar? They also tend to fall apart and don't have rails for hanging file folders. If you can't or don't use hanging files, your folders fall down and slip around, making it impossible to retrieve files without a time-consuming investigation.
The most important thing you can do is create a dedicated work area. I've found that having a dedicated space away from distractions has been key to feeling engaged and connected to my team. This can be a separate room in the house or a low-traffic corner of another room. The key is to have an area that is for "work."
At some point, working from your bed can hurt your posture (and get a little too relaxing), so a decent office desk chair is a must. If you are lacking a table that can function as a dedicated workspace, I would go for the Autonomous standing desk. Boost your energy and productivity by just one click.
If you don't have the space (or the need) to invest in an entirely new office chair, but would like to make any chair that you already own a bit more comfortable, consider a seat cushion as well as a chair mat from Vitrazza for smooth gliding and to protect your floors. If you have hardwood floors you will thank me later!
While a flat desk and comfortable chair is a great way to start, it doesn't end here. I would invest in noise cancelling headphones. Microsoft has great options.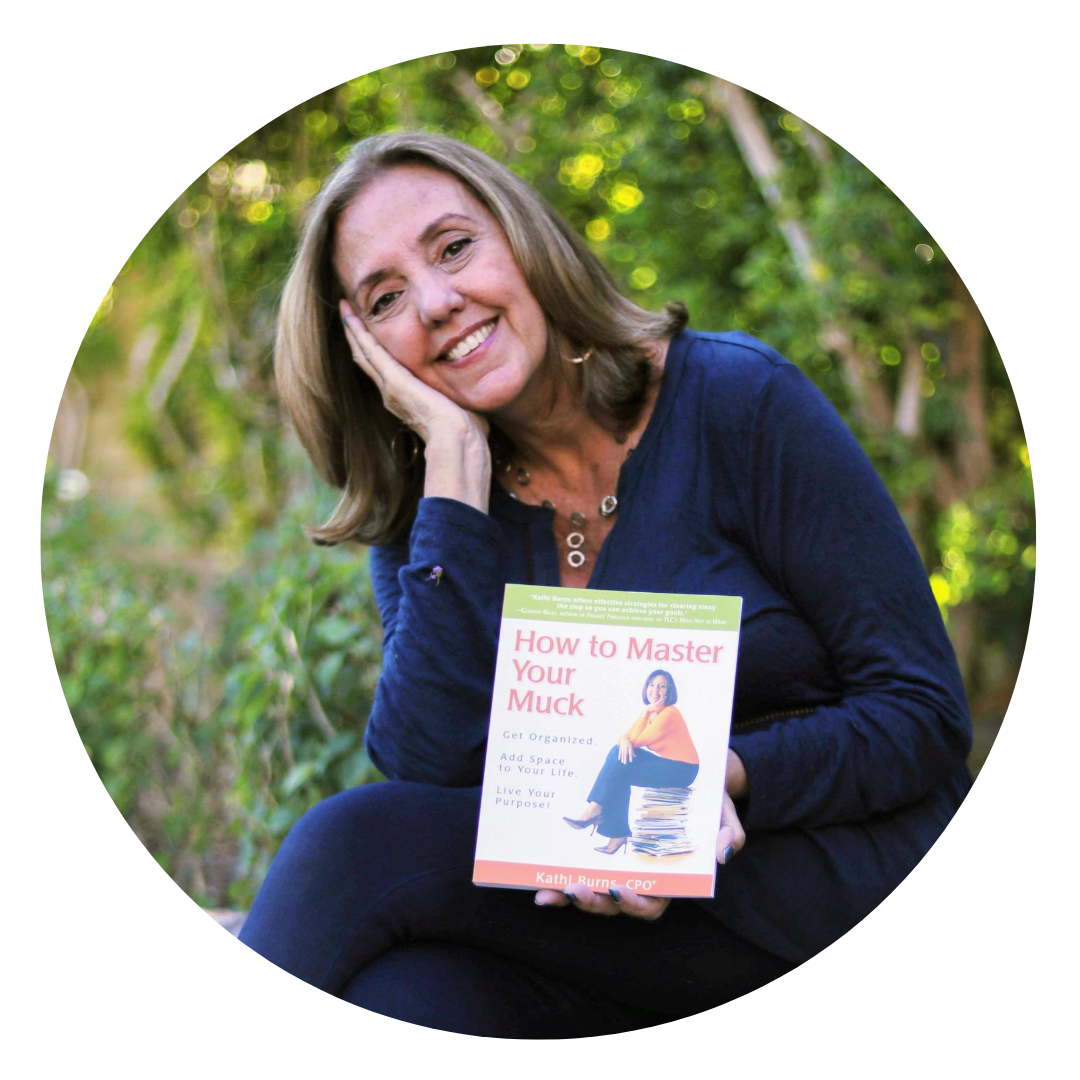 Kathi Burns
Would like to feel more organized? If so, Kathi is here to help you.
Kathi's expert advice has been featured in national media outlets including Oprah Magazine, Martha Stewart Living and Better Homes and Gardens, Entrepreneur Magazine, and more.
As the author of 2 books, Kathi has also developed several online courses to help clients get better organized and energized in all areas of their home, life, and business.