Every year, my clients ask me for help getting their spare/guest room tidied up and organized for the holidays and incoming guests, so I thought I would send you these tips!
Tis the season and there's nothing quite like having out of town guests come to visit. The holidays often give us a chance to catch up, relax, and enjoy some quality time together.
But before your guests arrive, there's a bit of preparation that goes into making sure their stay is as comfortable as possible.
One of the most important things to do is get the spare / guest room ready. This means making sure it's clean, organized, and has everything they might need while they're here.
By getting this done in advance of the holidays, it will be one less task to check off your list, and you can avoid stress knowing that your guest room is ready for your next batch of visitors. And who knows, maybe they'll even be so impressed that they'll want to stay an extra day or two!
Here are a few tips on getting the guest room ready for your next batch of visitors:
Start by giving the room a good cleaning. This includes dusting, vacuuming, and maybe even shampooing the carpets if they're looking particularly dirty.
Often this room serves multiple purposes including crafts, home office, and only once a year for guests!
Take a look around the room and remove any clutter that might be lying around. This includes things like clothes, books, craft projects, magazines, and anything else that might make the room look cluttered.
Once the room is clean and clutter-free, it's time to start thinking about what your guests might need during their stay. This could include things like extra pillows, blankets, towels, and toiletries.
If you have any spare furniture or items in storage, now is the time to bring them out. This will help make the guest room feel more welcoming and comfortable.
Make sure you have at least one bedside table with a reading lamp for your guests to stow their phone,  reading glasses and whatever else they might need to navigate safely in and out of bed at night.
Free up an electrical outlet, so they can plug in their electronic devices. An extension cord or power strip positioned by the bed is even better in case they come equipped with multiple electronic devices.
Set up some type of luggage rack for them to unload their clothes. Some guests even prefer keeping their clothes in their suitcase while they visit, so a place to open and access their luggage off the ground will be helpful. I picked up a hotel luggage rack for my guest room and use it while I pack for trips and keep it stowed in the closet while not in use.
Prepare a guest amenities' basket to welcome them. This kit should include often forgotten items like a disposable toothbrush, toothpaste, shampoo, body lotion, shower cap, over-the-counter medication, nail clippers and whatever else you think they might need. This way your guests won't have to bother you in case they forgot anything at home.
Make sure there are plenty of clean linens for the guest bed. This includes sheets, blankets, pillows, and anything else they might need for a comfortable night's sleep. Have a spare freshly washed blanket on hand in their closet in case they need an extra layer in the middle of the night.
Don't forget to make space in the closet and one or two dresser drawers open for your guests to store their belongings during their stay!
Put together another welcome basket with some essentials like, water, snacks, local magazines and a few other items they might find useful during their stay.
Take a moment to think about what else they might need and have it readily available. This could include things like an extra blanket, an alarm clock, or even a fan if the room is particularly warm.
Installing a nightlight to help them navigate their way to the bathroom will also help avoid stubbed toes or potential falls.
By following these simple steps, you can be sure that your guest room is ready for anything. And your guests will appreciate the thoughtfulness and care that went into making their stay as comfortable as possible.
P.S. Adding a vase of fresh flowers and leaving a piece of chocolate on the bedside table will add a very special touch!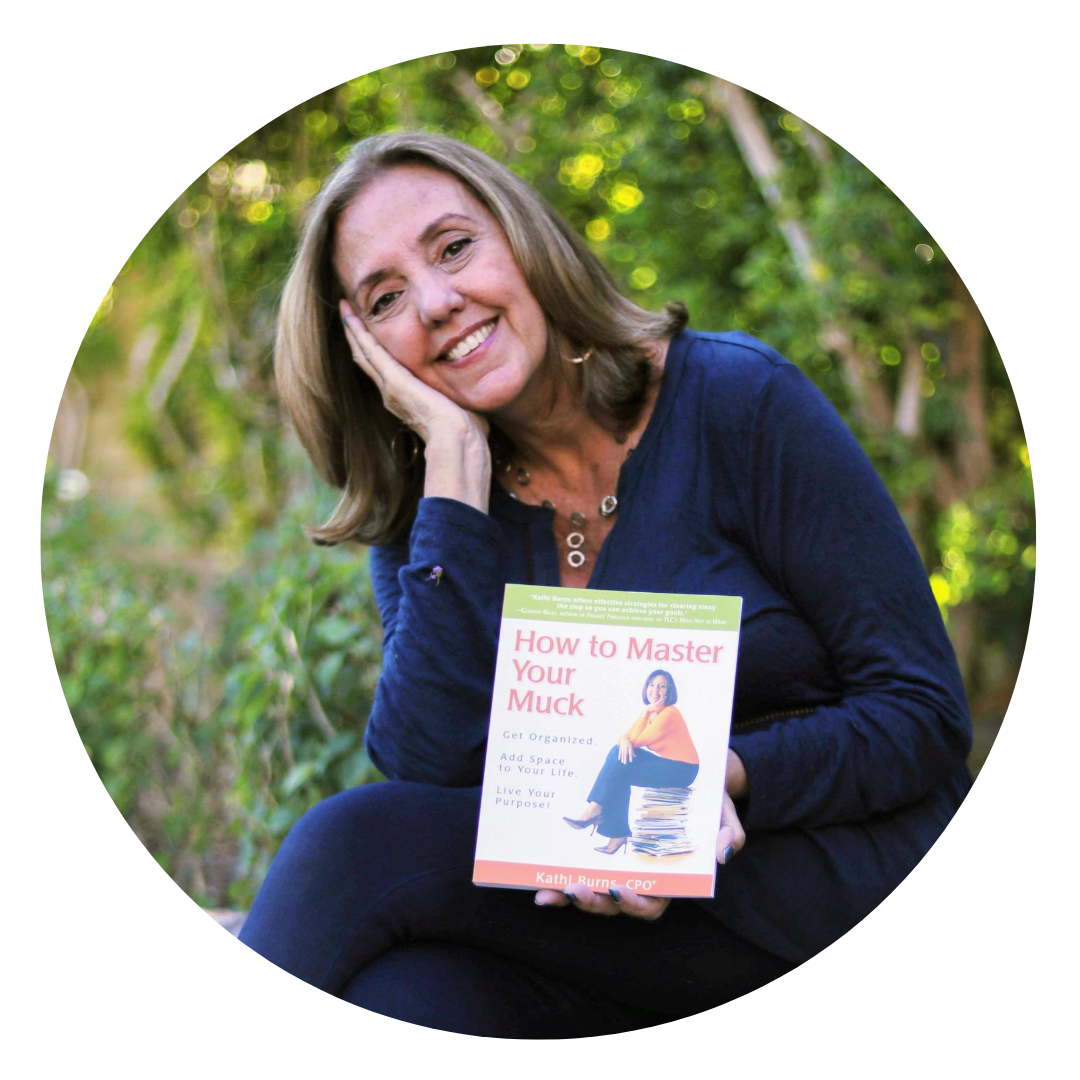 Kathi Burns
Would like to feel more organized? If so, Kathi is here to help you.
Kathi's expert advice has been featured in national media outlets including Oprah Magazine, Martha Stewart Living and Better Homes and Gardens, Entrepreneur Magazine, and more.
As the author of 2 books, Kathi has also developed several online courses to help clients get better organized and energized in all areas of their home, life, and business.