Interested in starting your own entrepreneurial journey in personal development but unsure what to expect? Then read up on our interview with Kathi Burns, Founder of Organized and Energized!, located in San Diego, CA, USA.
What's your business, and who are your customers?
I am a Board Certified Professional Organizer, Image Consultant, author, and speaker. As the founder of OrganizedandEnergized.com, a professional organizing, and image consultancy, I help smart, creative women entrepreneurs age 40+ go from overwhelmed, indecisive, and disorganized to move from chaos to cash!
Tell us about yourself
My mission for almost two decades has been to end overwhelm, energize, and transform lives by creating systems people can stick to. While working for years as a travel writer and later as a licensed boat captain and living full-time out of a duffle bag, I realized the importance of living small, being organized, and merging art and style with practicality. Since then, I have published two books and created numerous online training programs.
What's your biggest accomplishment as a business owner?
In 2005, one year after launching my consultancy, Good Morning America featured me as a successful woman-owned business.
What's one of the hardest things that comes with being a business owner?
Keeping focused and not getting stuck in 'busyness' – doing things that don't move you toward the bottom line of creating the prosperity you desire in your business.
What are the top tips you'd give to anyone looking to start, run and grow a business today?
You don't necessarily need a lot of money to start a service-based business ( I started mine broke and on $49), but you do need focus and the ability to stay organized, and you grow.
Speaking of that, it is important that you have systems running in the background of your business supporting you and not fighting against each other. Take, for instance, your contacts need to be all inside one container, not a few on your phone and others on your computer, and neither are categorized or syncing with each other. This is just one example of systems in the background that are designed to support you and help you keep focused.
Make sure to set up your business like a business, which means investing in business scale tools. A real 6-foot (at least) desk, not the dining room table, an office-style chair that supports you ergonomically. If you have papers generated in your business, it pays to invest in a good file cabinet, one with good slides with drawers that open and close easily. Not a file basket with a lid; just saying!
The last tip is to reach out for help with those things that you cannot or do not know how to do. Masters hire masters! The most successful entrepreneurs hire others to help them grow and succeed. Doing this accelerates your learning curve and allows you to do what you can do using the best of your abilities. Learn to call on others to either delegate to or learn from. Don't be afraid to ask for help!

Where can people find you and your business?
Website: https://organizedandenergized.com/
Facebook: https://www.facebook.com/OrganizedandEnergized
Instagram: https://www.instagram.com/organizedenergized/
Twitter: https://twitter.com/Addspace
LinkedIn: https://www.linkedin.com/in/kathiburns/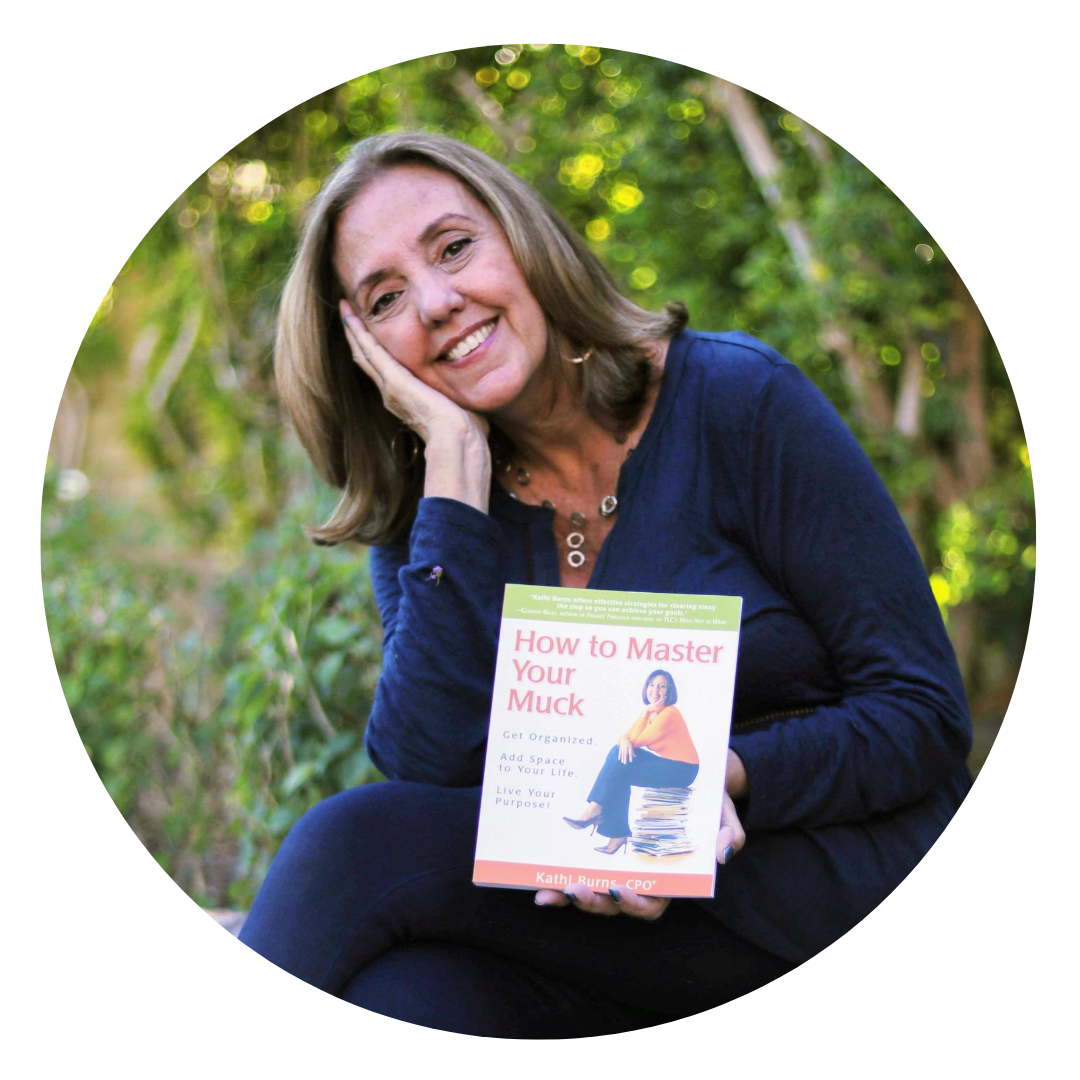 Kathi Burns
Would like to feel more organized? If so, Kathi is here to help you.
Kathi's expert advice has been featured in national media outlets including Oprah Magazine, Martha Stewart Living and Better Homes and Gardens, Entrepreneur Magazine, and more.
As the author of 2 books, Kathi has also developed several online courses to help clients get better organized and energized in all areas of their home, life, and business.