The beginning of this new decade is the perfect time to declutter your life!
Look around you, if you are stressed and see mess and clutter, it is causing you well deserved peace of mind.
Almost everyone wants to get better organized and with so many misconceptions about what it really takes to live efficiently, it's no wonder that many people never truly get organized.
To get you started on the right path, I'm going to debunk 3 myths about home organization right now:
Myth 1: You have to be an expert.
I assure you, you need no special experience or skills to organize your home and live clutter-free.
You simply need the desire to get there, and a few pieces of insider know-how.
Myth 2: You have to always focus on the big picture.
When organizing, don't think of each room as a whole. That means, don't think to yourself…
"How am I going to organize my bathroom?"
Instead, think small, and tackle each section of a room individually.
For a bathroom, that would include the medicine cabinet, under the sink, and linen closets.
Myth 3: It's going to take a long time.
While finishing your entire house may take months, you'll feel the joys of organization as soon as you begin.
And those good feelings will motivate you to continue organizing until a project is done.
To see exactly how to organize each individual component in each of the rooms in your home, click here now:
With this helpful eBook you can now get excited to have the organized and decluttered home of your dreams!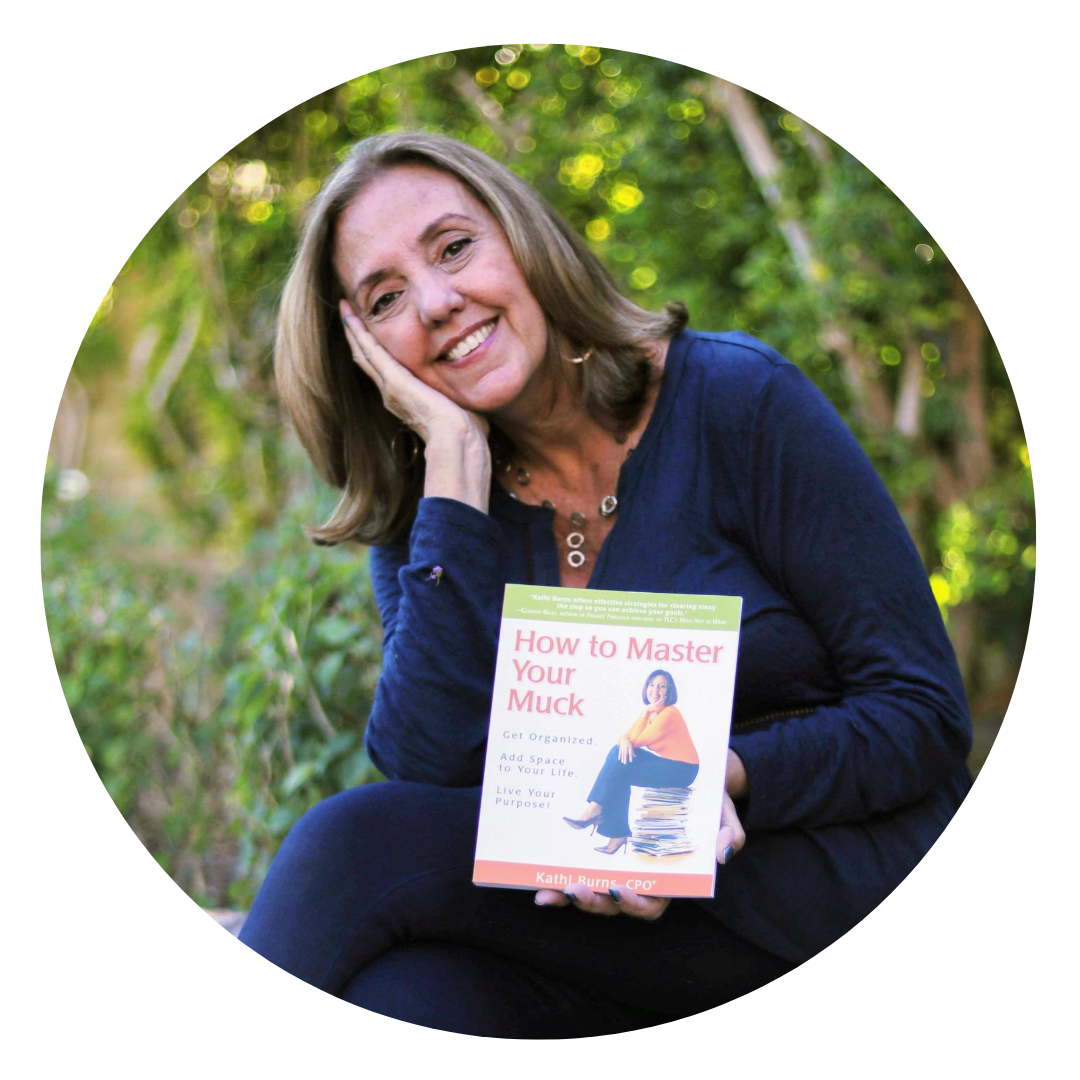 Kathi Burns
Would like to feel more organized? If so, Kathi is here to help you.
Kathi's expert advice has been featured in national media outlets including Oprah Magazine, Martha Stewart Living and Better Homes and Gardens, Entrepreneur Magazine, and more.
As the author of 2 books, Kathi has also developed several online courses to help clients get better organized and energized in all areas of their home, life, and business.