Clutter and an overbooked schedule can make you overwhelmed and exhausted.
It can also derail you from finding and living your purpose.
My life serves as a 'real life' example of this. Before I moved here from Florida my life and my house were full of too many possessions and a too busy schedule.
My husband and I had a successful tourism publishing agency but were constantly overwhelmed and exhausted.
When we lost our business shortly after 9-11, we had lots of time and were forced to stop and determine what was really important to us, both as a couple and as individuals.
We decided we could move to California because being broke in Florida versus in California was really about the same. Broke is broke – right? My husband took a 'real' job and I was blessed to have a year off to reinvent myself.
Only because I had that year off (which actually only took 10 months) I was able to create my company addSpace To Your Life!
Not only was I able to turn the lemon of losing our business into lemonade, I was able to discover my purpose which is helping folks change and transition into lives that are full of energy and possibilities.
There are many other professionals who help people move forward and reinvent themselves and I love that there is so much diversity. I happen to help people shift through the external surface of their environment,
This is my passion and I know that I am making a huge impact in my own small way. I would like you to also find your purpose and passion if you haven't already and you can do it by following these steps:
Follow these steps  to Get Organized and Energized!
If you shift your mind you will become inspired, which will lead you into taking action and overcome your inertia.
The magic thing about making mind shift is that you can begin to envision your life the way you want it to be – not the way it is right now.
Once you have a vision in your mind then it is time to make change.
As you hold your new life vision in your mind and begin to clear – magic begins to take place!
Trust me, I have seen it over and over again – my clients get the guy, find a new rewarding career, move into their dream home and even have a baby after years of trying. I have seen all of these results in real life in the past 13 years as a pro!
Get started and begin to make significant shifts and changes in your life.
NAPO Survey of 400 consumers
27 % feel disorganized at work,  and of those:
91 % would be more effective and efficient if their workspace was better organized.
28 % said they would save over  one hour a day
27 % said they would save 31-60 minutes  each day
Start eliminating and donating everything that you do not use, need or love.
Everything in your life requires energy which is why when you get organized and clear the excess – you have more energy! 
Create designated homes for all of the items that you want to keep in your life.
Once you have downsized and are surrounded only by the things that bring you sparks of joy or are useful to you – you need to have a system for where they live and how they are stored.
A home with a yard around it – most novice homeowners fail when they get to this step because they forget about the yard and jam everything in to a too small space.
Liberation from your possessions brings you more space, time and freedom.
Who here has been watching the small house television shows?
Small House – Big Living Tiny House Nation?
The idea of having less and living small is really catching on – people are becoming aware that the less stuff they have to take care of, the more time and money they have to be free and create experiences of their choice.
Experiences are what makes life rich – not possessions and the young millennials really understand this concept – hence the birth of the small house movement.
It is easy to see what you want to do with your life after you clear away the excess.
This is what I want for you too! I want each and every one of you to find your purpose and discover renewed energy.
So go ahead and get organized so that you too can reenergize your life!
If you need help – I am here to assist. Check out my Home Organizing Made Simple Program.
I will take you from your front door to your back door and help you organize every area in between!
It is much easier and more fun than you can  begin to imagine!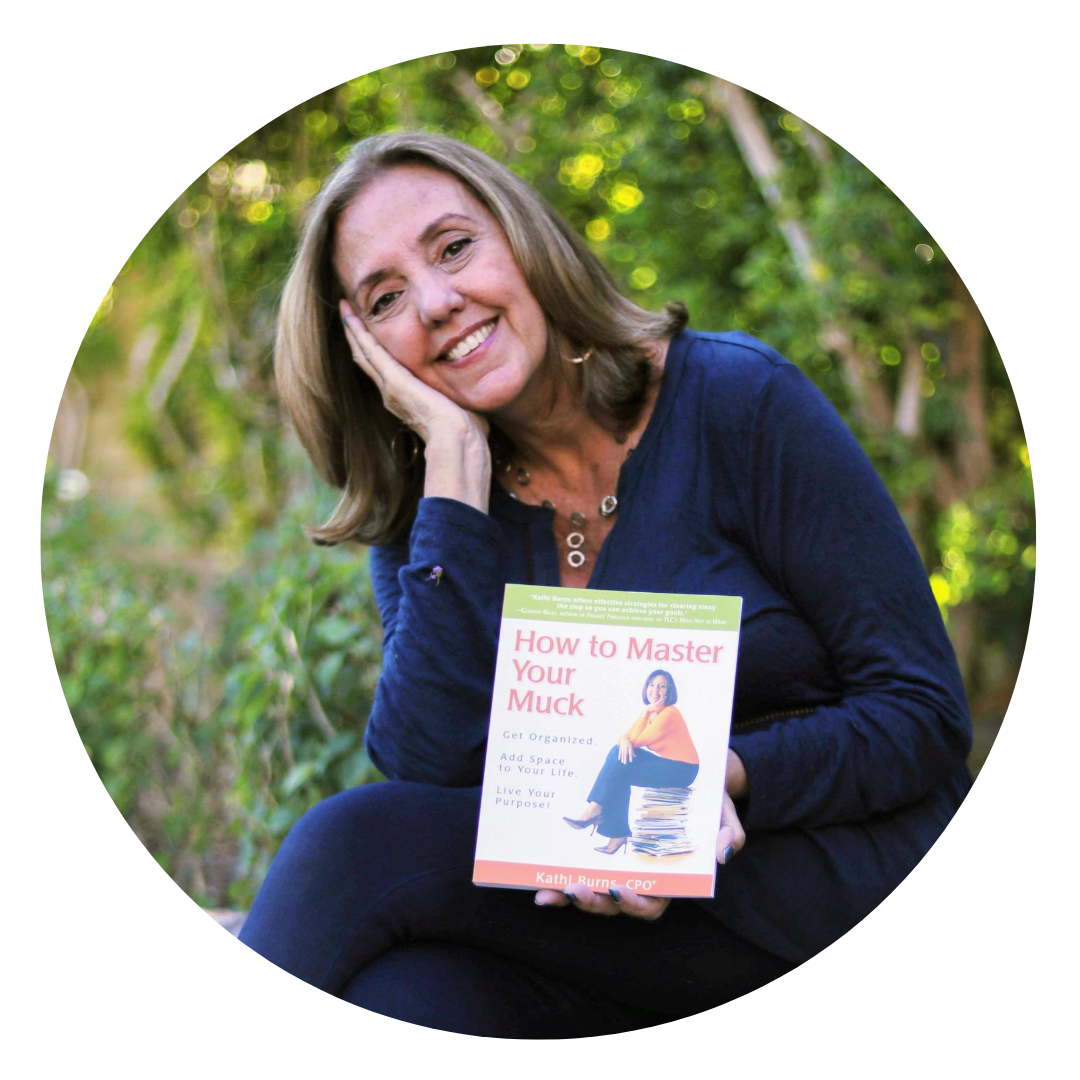 Kathi Burns
Would like to feel more organized? If so, Kathi is here to help you.
Kathi's expert advice has been featured in national media outlets including Oprah Magazine, Martha Stewart Living and Better Homes and Gardens, Entrepreneur Magazine, and more.
As the author of 2 books, Kathi has also developed several online courses to help clients get better organized and energized in all areas of their home, life, and business.