Right now our homes are not just a place to sleep and eat – most of us sequestered at home are living in them 24/7.. We are working from home, schooling our kids, eating, sleeping and even creating summer camps and movie theaters inside the four walls we call home!
In order to accommodate full-time living, eating, sleeping and breathing, most of the rooms within our home need to be flexible enough to accommodate multiple functions. If you design each room with thoughtful consideration and a little creativity, you wil be able to squeeze in the utility areas you need.
You might be a bit frightened to think about redesigning a room for 3-4 different functions but if you think about it, you have probably already done that with several rooms within your home. For instance your kitchen might already serve as a deli, a kids work station and a storage space for bags and backpacks.
If you are already multi-tasking inside a room and it feels a bit cluttered it could be that you have not taken the time to use properly sized furniture or furniture that can be used for multiple purposes. You can squeeze in a lot of extra space by simply using furniture that is on scale with the room.
There is an incredible amount of space hiding in your home, no matter how tiny it may be — you just need to know where to look for it!
Corners are an often-overlooked and under-utilized storage area. The addition of a simple L-shaped corner desk or a corner shelving unit can instantly multiply a room's storage space, freeing up your floors and closets for other functional uses.
As a professional organizer, I love corner desks because they keep all of your tools at arms reach and also take up much less room than a traditional desk.
Corner shelves take up very little space and if you get one that is super tall – you have also capitalized on your empty wall space. But I will get to that in a bit…
The uses for corners are truly endless. You can steal a corner to create a cozy reading nook which might double as your girl cave right now when you need to get away! You can also tuck away your kids toys into a corner bin to keep the center the room free from clutter.
Walls and other areas within your home above your eye level are seldom used to their full potential. Ask any small-space designer, and they will tell you: vertical expansion is key to organizing any multi-functional room.
Walls are extremely valuable real estate in your home, not merely places to hang pictures. Use your walls for practical purposes — hang a bicycle, hang your folding chairs, even hang a fold-down table or desk. 
The less floor space these items occupy, the more square-footage you have available for other purposes, whether that's exercising, playing games or working from home.
Wall space also includes the back of your doors, so don't stop until you consider every vertical space within your home.
There are so many ways to use your behind-the-door space that I could write an entire blog just about this.
For starters, think about what you need to store that doe not fit inside the room you are working on. Once you know what you need to store, you will almost certainly find the ideal solution: from a gift wrapping station, to an extra book shelf to a supply closet to a battery station you will find an easy way to capitalize on these often overlooked storage areas.
It is much easier to show you ideas visually than to explain with words so check out the solutions I have saved just for you in Pinterest.
There is so much to store when a room is used for multiple purposes and you need to eliminate everything aside that room that does not serve one of its many functions.
This is the time to get really creative when it comes to storing whatever you need that remains. There are storage solutions to handle anything you want to store.
If in doubt jump onto my pinterest board and see what ideas I love for storing all sorts of items. By the way if you like any of my ideas, pin them onto your Pinterest idea boards.
You will find everything from walk-in closet storage ideas to shallow cabinets, shelving systems and wall hooks. If you're not ready to install new cabinets or closets, there are plenty of low-tech storage options, too.
Whatever storage options you choose, the key point is to have a place for everything to live inside the room and with room around it, because you will get more as time passes. It's just the way of our world! When every item has its home with a yard around it, it's much easier to keep your space clean and find what you need in a pinch.
So go ahead, check out the pins I have saved. It will give you some inspiration to make your home function as it multifunctions for you!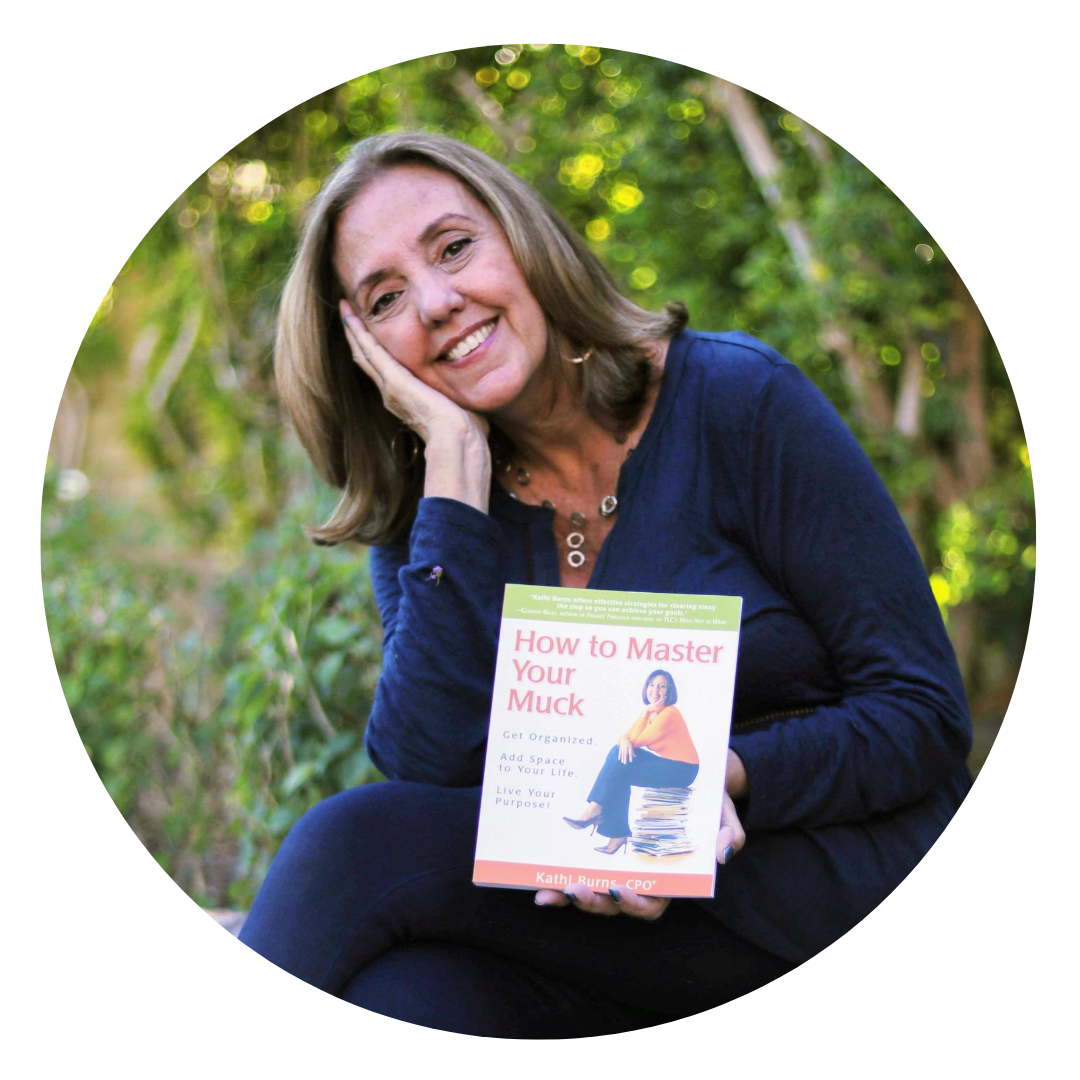 Kathi Burns
Would like to feel more organized? If so, Kathi is here to help you.
Kathi's expert advice has been featured in national media outlets including Oprah Magazine, Martha Stewart Living and Better Homes and Gardens, Entrepreneur Magazine, and more.
As the author of 2 books, Kathi has also developed several online courses to help clients get better organized and energized in all areas of their home, life, and business.