A messy office always decreases your productivity. This case study is probably a lot more cluttered than your office but it is an example if what can happen when we become too busy to keep up with our piles.
This is an office of one of my corporate clients. He is a successful corporate officer but he also wears another other hat which has turned into a challenge. This is a corporation with almost 100 years of history and he has become the chief archival dumping zone.
Check out his office shortly after I was flown in to help him get organized.
This was a super fun project because it had a lot of moving parts and the officer himself was constantly on the road and not able to do much during this process until the end.
Here is almost the end result:
Corporations tend to downsize and then downsize again and many employees end up wearing multiple hats.
When this happens. I find that many employees become overwhelmed and unable to keep up with their newly expanded workload.  They are not sure what projects to prioritize and what to set aside and schedule as the next project.
One thing that I know is true is this: In order to see you way forward with clarity, it helps to have little to no distractions. So this means no piles or unfinished projects laying around. If you have multiple projects, keep them in a file drawer and pull each one out individually as you work on them.
When you are ready to move onto the next project, fold up and file the first one and move forward by pulling out the next one.
Try it for a week and see what you think!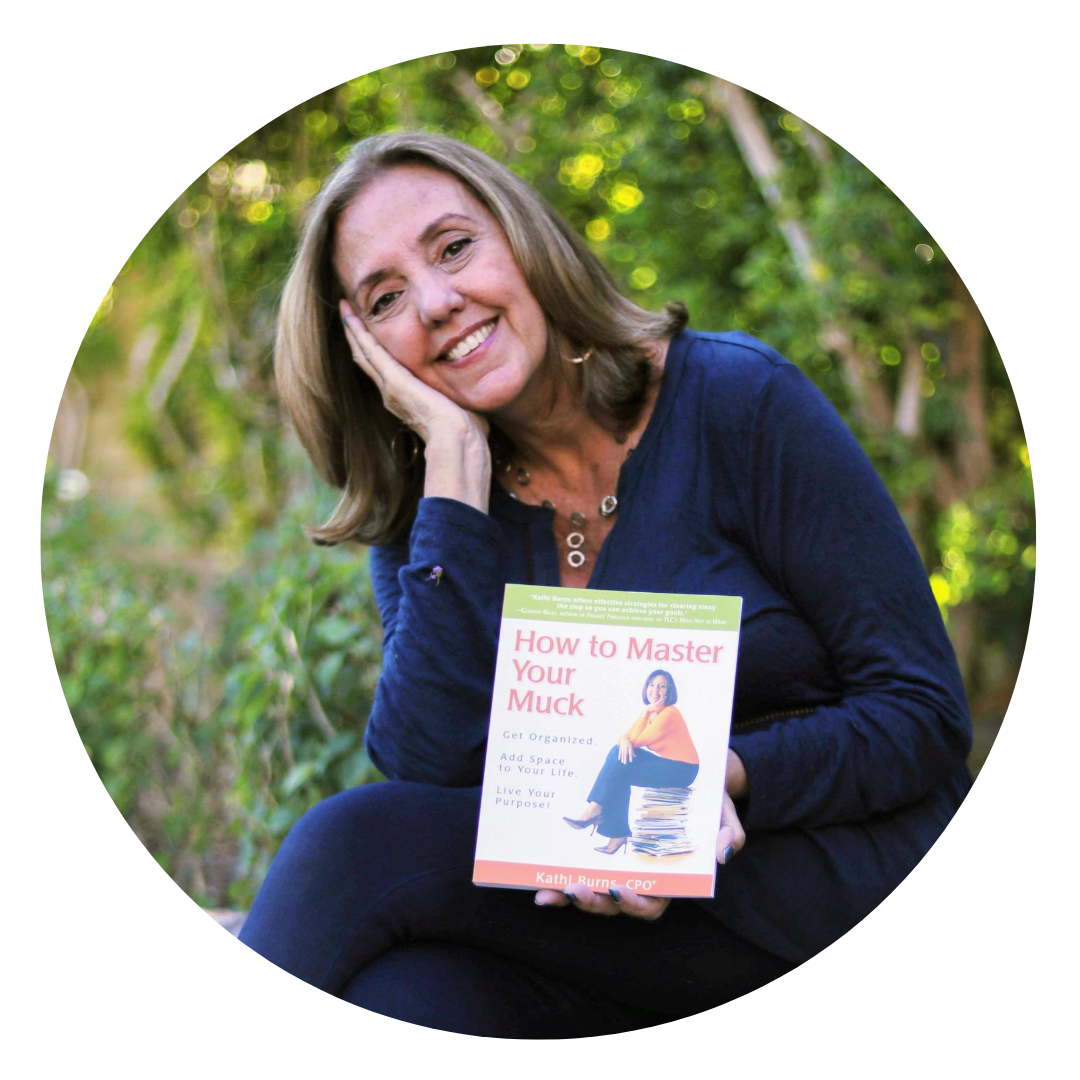 Kathi Burns
Would like to feel more organized? If so, Kathi is here to help you.
Kathi's expert advice has been featured in national media outlets including Oprah Magazine, Martha Stewart Living and Better Homes and Gardens, Entrepreneur Magazine, and more.
As the author of 2 books, Kathi has also developed several online courses to help clients get better organized and energized in all areas of their home, life, and business.