More and more people are working from home offices, either part time or full time.
The challenge is that often, the house they live in does not have room for a full scale office. Perhaps they are stealing part of their dining room or a corner of their bedroom (not recommended by the way).
Most frequently I find clients using part of the guest room to conduct business. Most guest rooms cannot completely commit to business alone and still need a place for the occasional guest to visit! 
This was the case of this particular client. We needed to use the closet for luggage, extra clothes and of course, leave a little space for the guest suitcase etc. With that in mind, I recommended that we implement a portable office supplies system in the form of a little cart on wheels. 
When the office was in action, the cart could be rolled out of the closet and positioned by the small desk. When guests arrived, it could be parked inside the recessed area to the right of the closet.
My favorite organizing categories were used and you might want to try using them as well. They work great to combine "like items with like".
The categories we used were:
Things that Stick – Tape, glues etc
Things that Bind – Staples, paper lips, rubber bands etc
Things the Write – Pens, pencils, markers etc
Tools – Scissors, stapler, hole puncher, etc.
Mail Supplies – stamps, address labels, envelopes etc.
Batteries – this one is obvious. You might not need it positioned in this area like this client did,  but please make sure that you have a designated battery storage bin somewhere within your home. It will save you hours of frustration each year.
Other potential categories I have created over the years and that you might decide to use could be titled:
Things to Write On: Paper, post it notes etc
Things to Write In: Notepads, journals, day planners etc.
However you decide to organize your office supplies, make sure that the majority of your collection is stowed into one contained area and not scattered throughout your house.
There is nothing more frustrating than finding the box of staples and not being able to find the stapler. Right?
If you have created other successful solutions for this common problem, please tell me about it in the comments section below. If you have a photo that you wold like to include to show off your idea, please email it and your tip to [email protected] and we will post it with your comment.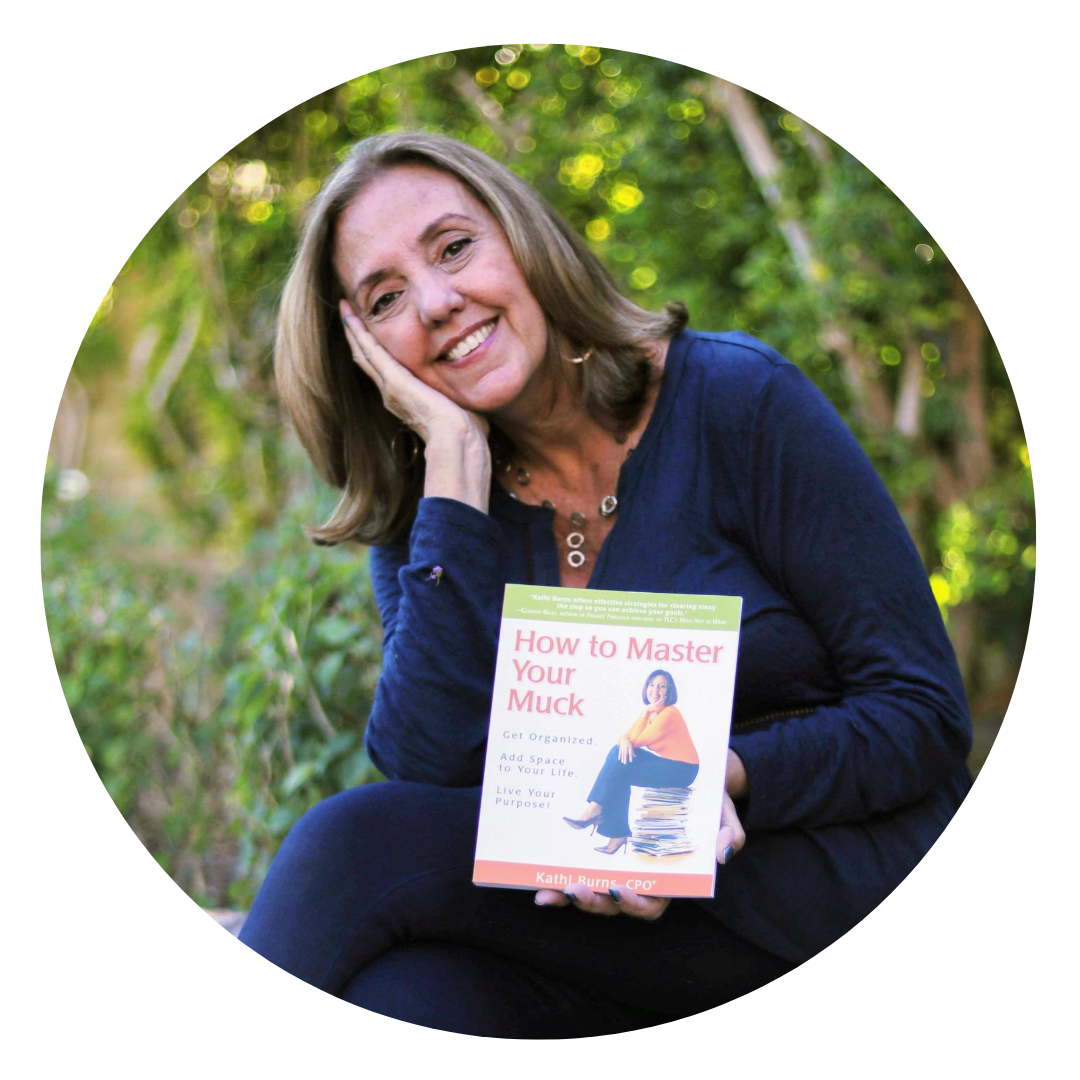 Kathi Burns
Would like to feel more organized? If so, Kathi is here to help you.
Kathi's expert advice has been featured in national media outlets including Oprah Magazine, Martha Stewart Living and Better Homes and Gardens, Entrepreneur Magazine, and more.
As the author of 2 books, Kathi has also developed several online courses to help clients get better organized and energized in all areas of their home, life, and business.