It's a new year and a NEW decade! How incredible that yet another 10 years has passed us by. Every year many of us go into deep reflection and assess what we have accomplished and what we never did that was on our bucket list.
We also  set more goals for what we really want to accomplish this year. We also dream about and add to our bucket list.
The sad truth is that most of us focus on our goals for only a few weeks and then we tend to forget about them.
I know from personal experience that many years my goals have come and gone with zero progress. Some years I kick butt and add more, but other years I  don't accomplish a single goal that was on my New Years list.
The years that I did accomplish some of my goals were the years that I called in others to help and to keep me focused. One of my best successes was when I obtained my ocean operator captains license. This took many hours on the water but also took a mentor who kept me focused and gave me the ability to be on the water to get the hours  necessary to qualify.
I firmly believe that masters hire masters. What I mean is that the most successful people in the world frequently hire those who do what they cannot naturally do. By following a mentor,  they learn more easily how to do it on their own.
This is why I have spent years creating online products that you can use to learn how to get better organized.
If one of your goals this year is to finally take control of your finances and create more money in your life, you might want to check out my Financial Organizing Masterclass .
During this masterclass I  present simple methods that you can use to save  money and also make more money this year.
A few of the challenges that I help you avoid are:
Overpaying taxes due to missing receipts

Incurring late fees through not tracking if bills have been paid or when they are due

Paying penalties to the IRS and other tax authorities – for filing late due to being unorganized

Wasting money buying duplicate items you already own but cant find

Unused subscriptions that just eat away at your money

Losing bills can lead to late fees, and not keeping track of your checking account can cause overdraft fees
If you're committed to making this year your year to take control click this link to see how I can help!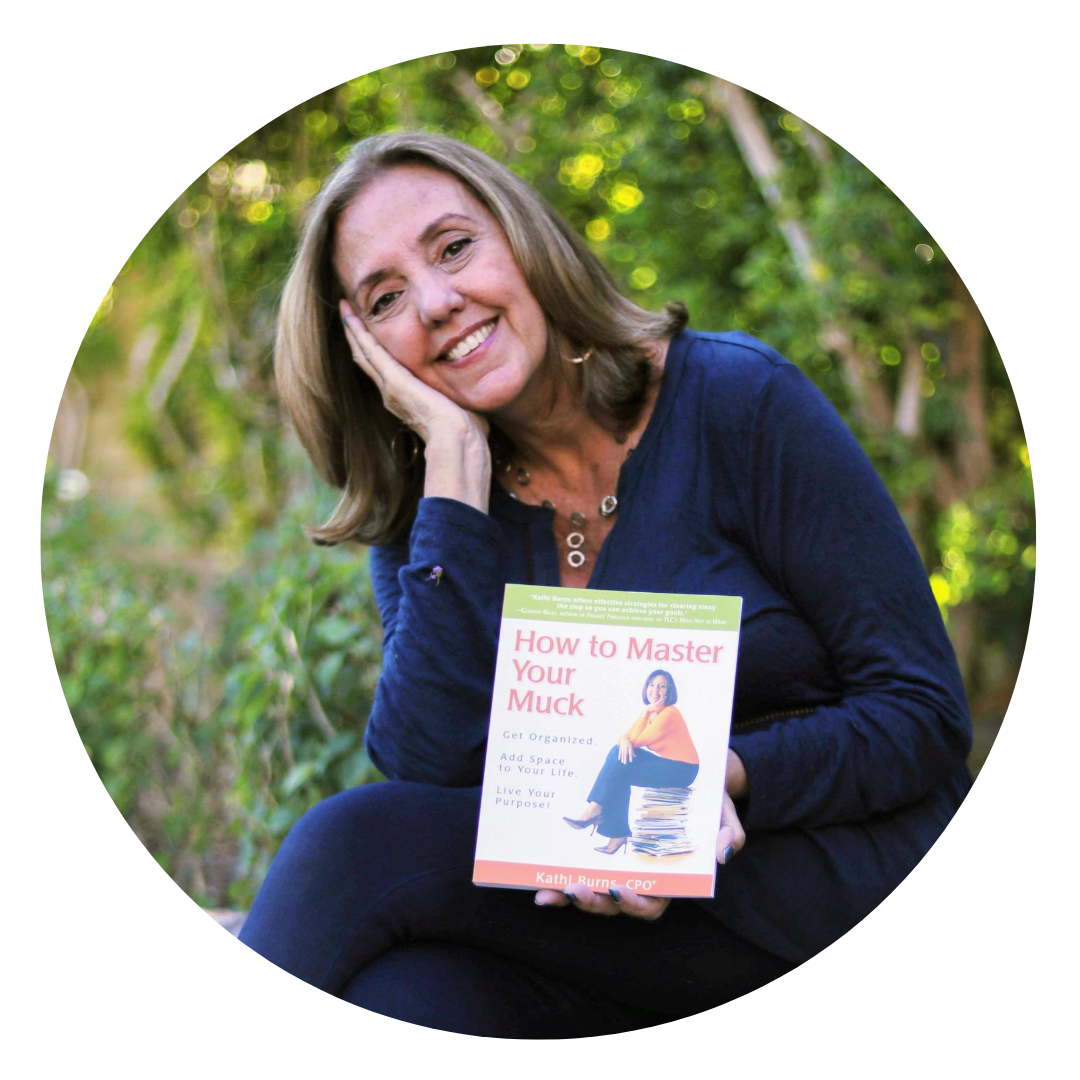 Kathi Burns
Would like to feel more organized? If so, Kathi is here to help you.
Kathi's expert advice has been featured in national media outlets including Oprah Magazine, Martha Stewart Living and Better Homes and Gardens, Entrepreneur Magazine, and more.
As the author of 2 books, Kathi has also developed several online courses to help clients get better organized and energized in all areas of their home, life, and business.