This year Thanksgiving will probably include a whole new experience. You can still have Thanksgiving meal and enjoy it with a lot less stress if you organize a meal exchange among a few households.     
Get on the phone and decide with your friends who want to play along, what the menu will be.
After deciding on a menu together, you can add all of your recipe links to a shared spreadsheet. Google sheets works great and everyone can add in their favorite items. It isi also a great place for anyone to add allergies or food restrictions.
Each household can sign up for a dish or two to make in bulk and then divvy them up into equal portions. Divide into inexpensive plastic containers and you won't have to worry about returning them to each other after the fact.
Once all meals are made, each person delivers them to the other households Thanksgiving morning. Oila! Now you have a huge meal with a lot less effort and if you have friends like men, a lot of amazing international variations on the theme! Also, if you have elderly friends who cannot or won't make food, make sure to include them on the drop off list so they can also enjoy the feast!
Zoom Together!
Once option for sharing is that at the agreed upon time for the meal, everyone gets on a zoom call and eats together. This works especially well if you can put the zoom up on your large television so you will not have to be hunker around a small monitor and can eat and chat with ease.
Share a Virtual Dessert!
Another option is to agree to meet online after everyone is in comatose and to share a cordial or dessert together.
Order Out...
If you've decided to go it alone this year, give yourself a break and order side dishes or the entire meal from a local restaurant. They can definitely y use the business. If you feel like making your favorite side dish, it is a nice way to help local eateries by ordering something from them to be delivered to you.
I realize this has been a stressful year and right now you have the perfect opportunity to celebrate this holiday season in a completely new way.
Check Your NextDoor App to Help Neighbors in Need!
If you want to do something to help others (which helps your morale by the way) and don't know where to begin, reach out on your local NextDoor App and see who might need food. If you are not yet a member of Next Door, check it out and sign up for free at NextDoor.com.
Next Door is an amazing neighborhood forum where you can find all sorts of items from people who have found missing pets to others who are asking about local resources for services.
I have all of my clients sign up (it is free) so that they can find trustworthy service providers in their local area. Last year my local Next Door helped one of our neighbors in need by providing gifts to put under the tree (and the tree itself!) for a family who had lost all of their income and had a disabled daughter. There are all sorts of opportunities that arise on Next Door and you will be able to easily reach out, communicate and help your local neighbors.
Donate Your Money to the Right Place...
An easy way to donate money to the right place is to check out The New York Times's Neediest Cases Fund, which has raised millions of dollars for charitable organizations since it began in 1912 and this year is focused on delivering hot meals to families in need. 
Donate Your Time!
You can also donate your time by checking in on elderly neighbors and offering to run their errands. 
So get creative – do something different, perhaps do nothing at all and cater it all in! You have a perfect excuse to simply sit back and relax this year. Whatever you decide works best for you and yours, it is all good!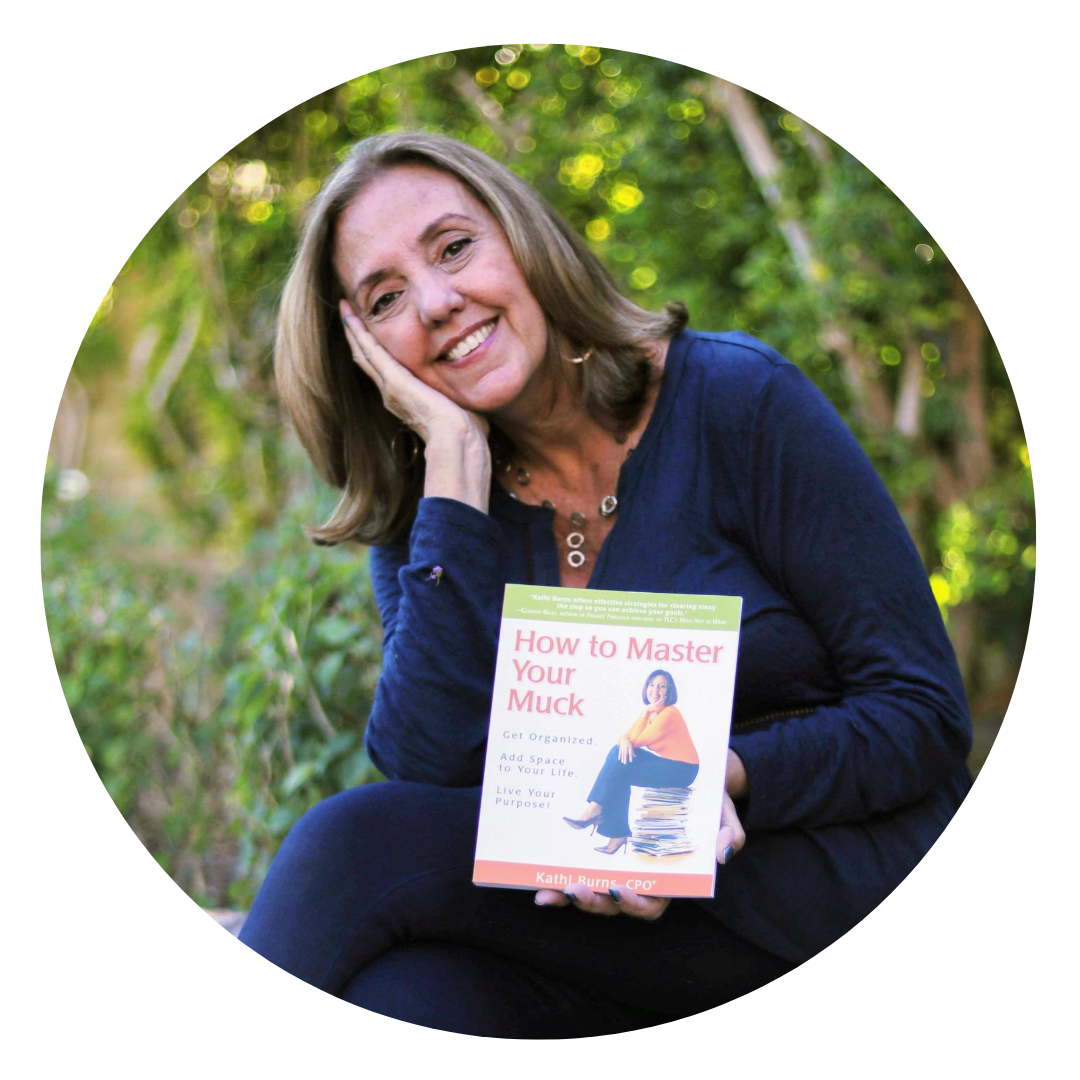 Kathi Burns
Would like to feel more organized? If so, Kathi is here to help you.
Kathi's expert advice has been featured in national media outlets including Oprah Magazine, Martha Stewart Living and Better Homes and Gardens, Entrepreneur Magazine, and more.
As the author of 2 books, Kathi has also developed several online courses to help clients get better organized and energized in all areas of their home, life, and business.