One morning a few years ago I found this email from a new client in my inBox. I thought my answer might help those of you who also have known mail issues!
Dear Kathi,
My mail is out of control. What can I do with all of the bills, coupons and cool graphic ideas I receive on a daily basis? I am really disgusted. I have too many piles spread throughout my entire house. Help!
Carole, Encinitas
Dear Carole,
Mail has a life of its own if it's not handled with care on a daily basis. Attending to your mail a few minutes every day will save yourself hours of frustration.
Decide now to develop a few easy habits and avoid the persistent reminder that piles have overtaken your life and your home. Keep in mind, all new routines take four – six weeks of continued practice before they become habits. Your persistence will create a new reality in your home.
New Habit #1
Make going to your mailbox a single task. Don't combine mail retrieval with unloading the groceries or walking the dog. Walk to your mailbox empty handed and purposefully so that you can tackle it head-on as it enters your life.
New Habit #2
Begin sorting your mail as soon as you take it out of the mailbox. Toss the junk mail immediately into a trashcan. Do not bring it into your home. Detour through the garage to dump it on the way in. If you don't want to walk through your garage, consider placing a small trash container discreetly on your porch behind a chair or planter.
New Habit #3
After dumping the rubbish from your stack of mail, use the five finger sorting method. Sort the mail into sections between your fingers. As you find new categories, i.e. Mail to Read, Bills to Pay, Events to Schedule etc, separate it between fingers. By the time you arrive at your front door, your mail should be sorted.
New Habit #4
Walk into your house and deliver the mail immediately to it's designated landing zone, not the kitchen counter. This means simply that each category of mail should have a place to reside once it enters your home. This routine works well when you have an inbound "action file" system which leads to the next habit.
New Habit #5
Create an "action file" system for your incoming papers. This system is simply a set of manilla file folders designed to hold papers as they enter your life until you have time to deal with them. Common categories for action files are: Bills to Pay, Pending, Upcoming Events, Papers To File, and Data Entry. Your personalized system might also include Cool Graphic Ideas, Coupons or Current Projects. Place these file folders vertically into a metal file holder, preferably stepped so that each tab is visible at a quick glance.
Please use a vertical "Action File" system. Stacking these folders on top of each other only creates – guess what? – piles!
These new habits will enable you to gain control of your piles, your finances and your home. It's obvious that you recognize the underlying stress and chaos of piles. I hope now that you will become accustomed to the space in your newly created "pile free" home.
Cool Mail Abatement Tips
Tired of having your mailbox crammed with unsolicited mail, including pre-approved credit card applications? Fuming that your email inbox is chock-full of unsolicited advertising?
The good news is that you can cut down on the number of unsolicited mailings, calls, and emails you receive by learning where to go to "just say no."
To opt out for five years: Call toll-free 1-888-5-OPT-OUT (1-888-567-8688) or visit www.optoutprescreen.com. The phone number and website are operated by the major consumer reporting companies. To opt out permanently: You may begin the permanent Opt-Out process online at www.optoutprescreen.com.
To opt out permanently: You may begin the permanent Opt-Out process online at www.optoutprescreen.com. To complete your request, you must return the signed Permanent Opt-Out Election form, which will be provided after you initiate your online request.
Consumers can register at the Direct Marketing Association's (DMA) consumer website: www.DMAchoice.org for a processing fee of $2 for a period of ten years. Registering online is the fastest way to see results. DMAchoice offers consumers a simple, step-by-step process that enables them to decide what mail they do and do not want.
In addition, DMAchoice online offers registration for DMA's eMail Preference Service (reduce your unsolicited commercial email);
Mail-in registration:
If you do not wish to complete your registration online, you can register for DMAchoice by using the mail-in form that is online: fill out the DMAChoice Mail In Form with all required information, print it and mail to the address below.
Renting your Name:
Another way to keep your name off of lists and limit your volume of solicitations is to include instructions when you place an order or make a donation. Add a note and ask the company not to rent your name to other companies or organizations. I created and saved a document in my computer that reads:
To whom this concern,
Please do not sell or give my email or mailing information to anyone other than your organization.
In gratitude,
Kathi Burns
Addresss etc.
This way when I snail mail a donation I can simply print out this slip and attach the note to my donation without a need into recreate it every time. I have several slips like this printed and saved in my Bills to Pay file so I can simply pop this note into the envelope with my annual donation.
I hope these tips help you curb your email challenges. If you have any other ways that have worked for you, I would love to hear them!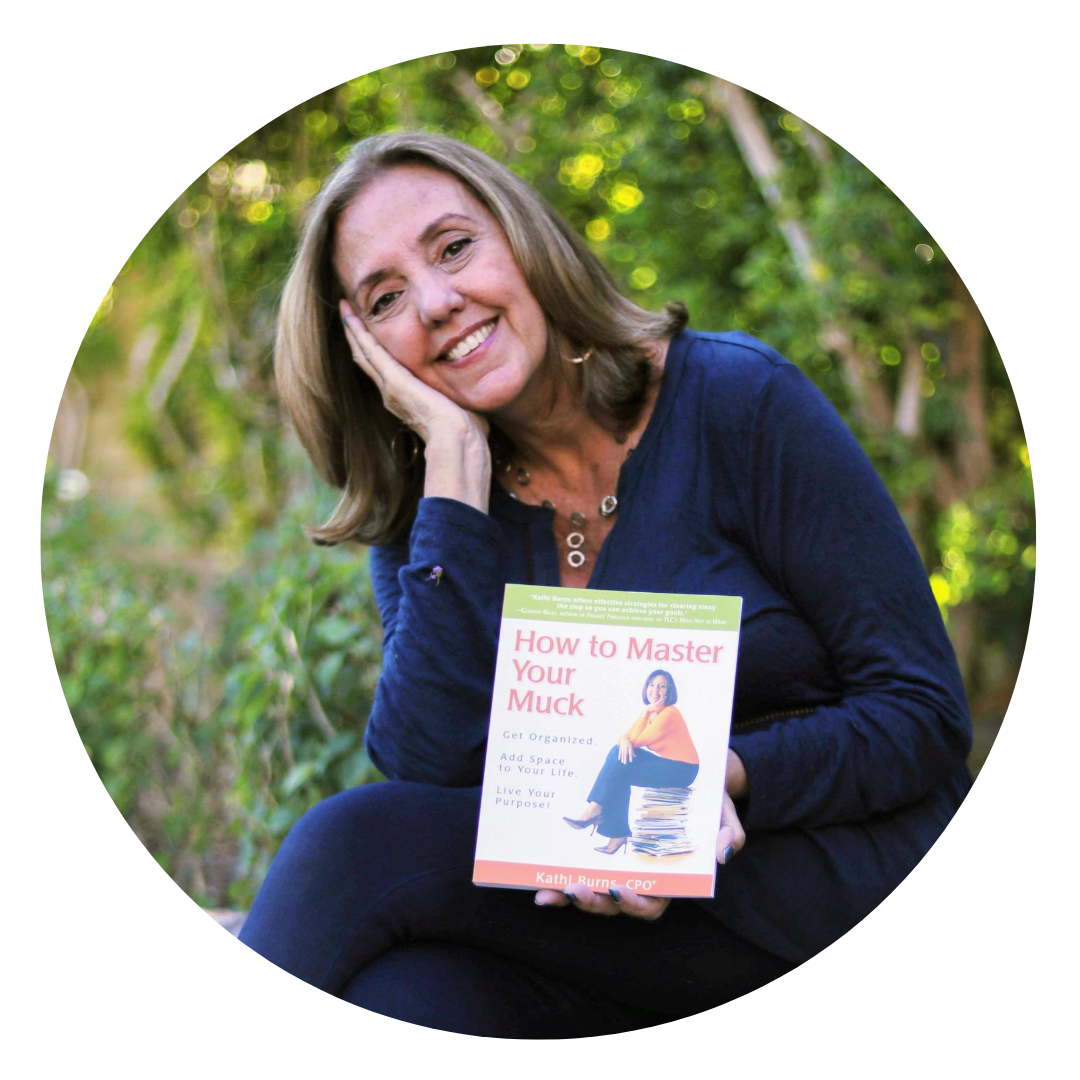 Kathi Burns
Would like to feel more organized? If so, Kathi is here to help you.
Kathi's expert advice has been featured in national media outlets including Oprah Magazine, Martha Stewart Living and Better Homes and Gardens, Entrepreneur Magazine, and more.
As the author of 2 books, Kathi has also developed several online courses to help clients get better organized and energized in all areas of their home, life, and business.