It's time for me to admit that I have not cleaned out my junk drawer for at least 2 years. Truth be told,  it was created when we moved in! Now I do feel that every home should have one (ONE) junk drawer and I do help my clients create them. This way, there is a designated place to stash the miscellaneous and random tools like matchbooks, keys, screwdrivers, pens and tape.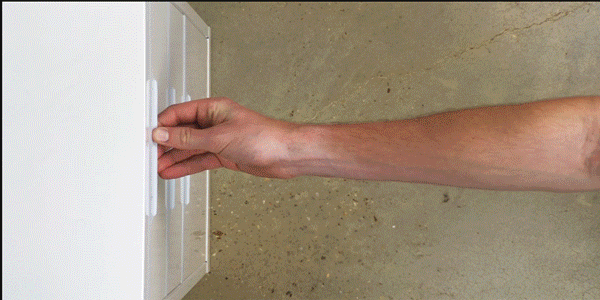 This particular drawer had big appeal to me as a junk drawer when I set up house for 2 reasons:
It was located in my kitchen
It was the smallest drawer in the kitchen.
Since my kitchen, like most, is the family hub, it made sense to create a junk drawer there. And my rational is that if I used a very small drawer, I would probably have less junk. And due to it's size, it would not take long to get out of control and I would be prompted to clean it out sooner, as opposed to later! So, sure enough I dumped everything out into my large salad bowl and made quick work of sorting and tossing. One bag for trash, one bag for donate (I have no idea where all of the pens and post it pads came from), one bag for outbound to other drawers and all of the rest back into the new drawer organizer.
By the way, my new drawer organizer was the beginning of my inspiration to clean out that particular area! Whatever it takes to get going is always a good thing! I was on a roll so I decided to take a quick trip around my house and get rid of a few more things. Here is what I ended up donating. Yay!

Feeling Inspired and Ready to Take Action?
Follow these 6 action steps:
✅ Step 1 – Grab a nearby trashcan and a bag for donations. There will definitely be a few items you can toss on sight! There might also be some items that you might be able to donate.
✅ Step 2 – Empty your drawer onto the kitchen counter. This will help you sort and see the full glory of your collections! It will also enable you to get to step 3.
✅ Step 3 – Clean your drawer. Line it with pretty paper and possibly a sorter tray that fits nicely within. When your drawer is pretty, you will be less likely to junk it up again!
✅ Step 4 – Separate the paper scraps away from other items. Remind yourself that most papers are irrelevant or not necessary. Those menus can be easily be find online.
If you really want to use those coupons, they will not help you when you are at the store and they are indoor junk drawer. Instead create a coupon caddy space within your car. I like to use a plastic sheet protector and keep it stashed in between my seat and the center console
✅ Step 5 – Sort all of the leftover items into categories, like with like. Decide which items you need to keep in your junk drawer and containerize them so they will remain separated one the next year. Grab empty jars, little boxes and other containers that fit the items you need to keep separate
✅ Step 6 – Keep it simple and useful = When you make it a habit to keep the actual junk out (i.e. stuff you will never use) and toss the stuff you don't really need, you'll find it's so much easier to keep this drawer organized.
PS if you don't have enough junk of your own, you can always purchase a Junk Drawer Starter Kit on Ebay. LOL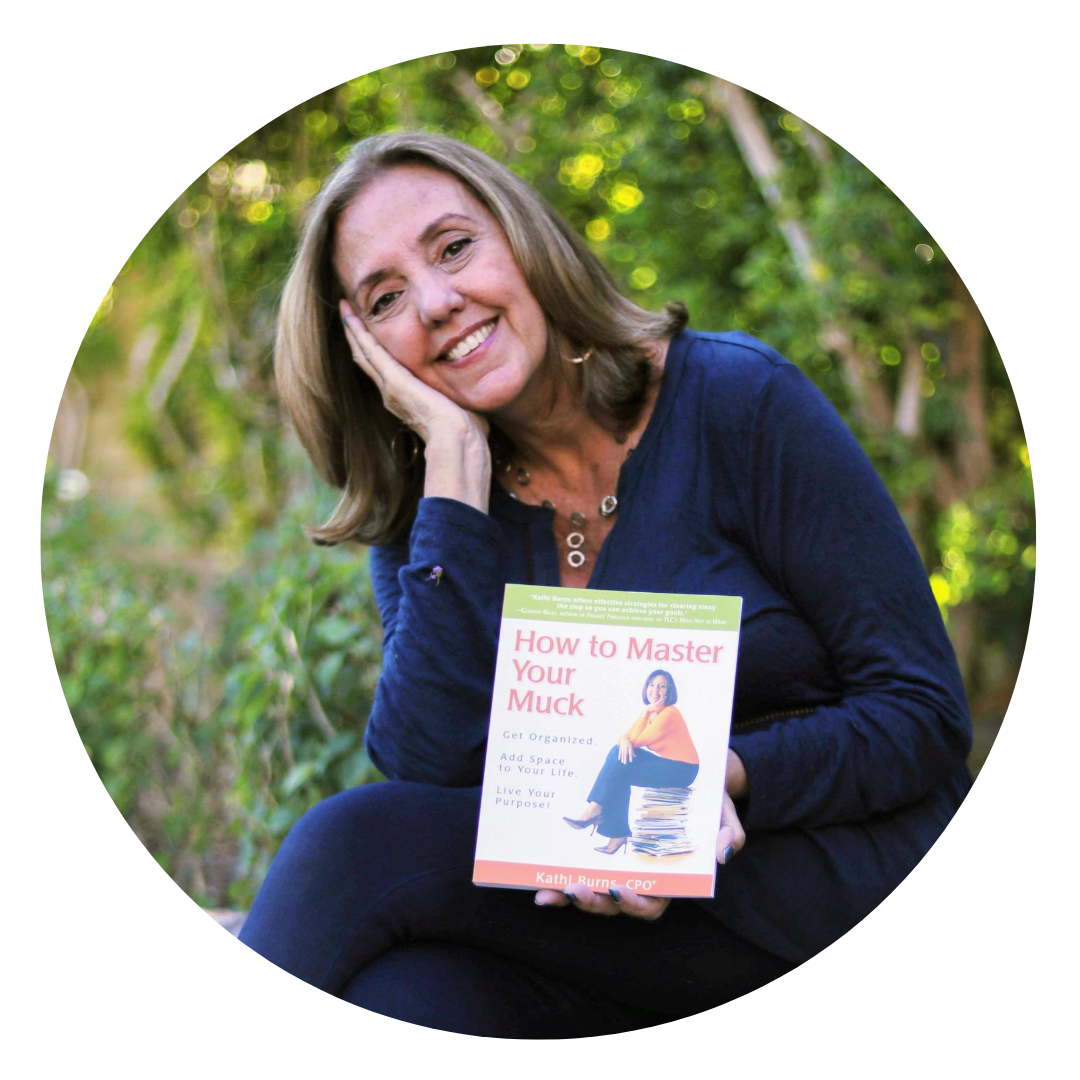 Kathi Burns
Would like to feel more organized? If so, Kathi is here to help you.
Kathi's expert advice has been featured in national media outlets including Oprah Magazine, Martha Stewart Living and Better Homes and Gardens, Entrepreneur Magazine, and more.
As the author of 2 books, Kathi has also developed several online courses to help clients get better organized and energized in all areas of their home, life, and business.