Losing weight is a goal for many people to have better health and quality of life, but weight loss isn't always easy. There are many reasons why it's often hard to lose weight, which include time constraints, lack of motivation, exercise and diet difficulties, and problems with lifestyle changes.
As with other goals in life, it helps to be more organized in starting a weight loss journey. Here are some tips to get you started:
Prepare Your Mind
Starting any weight loss program takes willpower and determination. Decide to spend time and effort on yourself for a more balanced life; something our recent article '13 Things You Can Do To Create A More Balanced Life' will certainly help with. Preparing your mind on how to respond to obstacles or setbacks will also help you be flexible and resilient when the going gets tough.
It might help to start a weight loss journal to remind you of your motivations as you track the progress you've made. Write down what your goals are, what you plan to do, and other encouraging things so you can read them regularly.
Organize Your Schedule
Losing weight takes time. It takes time to do exercises, plan your diet, buy healthy food, and prepare meals.
Carving out definite times for specific activities will make it easier to stick to your plans and make you feel prepared to face your day. A set schedule also helps in avoiding things that can cause you to be more stressed.
Plan Your Workouts
Regular physical activity is vital in weight loss and important for your health. The CDC currently recommends at least 150 minutes of moderate-intensity aerobic activity or 75 minutes of vigorous-intensity aerobic activity a week and muscle-strengthening activities twice a week.
Make a point of inserting physical activities into your routine. You can also plan for alternative physical activities you can enjoy.
Eat Mindfully
Diet has a large impact on weight loss, but it is one of the most difficult parts of the journey for people, especially with a restricted diet plan. However, strict dieting and calorie counting is not always the best way. In fact, WeightWatchers state that the best weight loss programs don't involve restrictions at all. Relying too much on calorie counting does not take into account how some foods can contribute to general health and metabolism.
Pay closer attention to the value of what you eat compared to just counting numbers, and take time to mindfully enjoy your food to avoid binge-eating.
Organize Your Environment
Clutter is not helpful for physical and mental health. Studies have shown that clutter triggers changes in the body that is related to weight gain, such as increased cortisol and sleep problems. Researchers from Cornell University also found that cluttered environments resulted in unhealthy snacking.
Find time to declutter around the house to avoid distractions and stress. Make it easier to reach for healthier food options by organizing your pantry and fridge. Organize your home to have space for an activity or make it easier to access workout equipment.
Check Your Health
Weight loss affects your body and your mind. Consulting with your doctor will help guide you with healthy weight loss goals and check for any medical conditions which can affect your journey. Taking care of your mental health will also help you in staying organized and keeping a healthier lifestyle.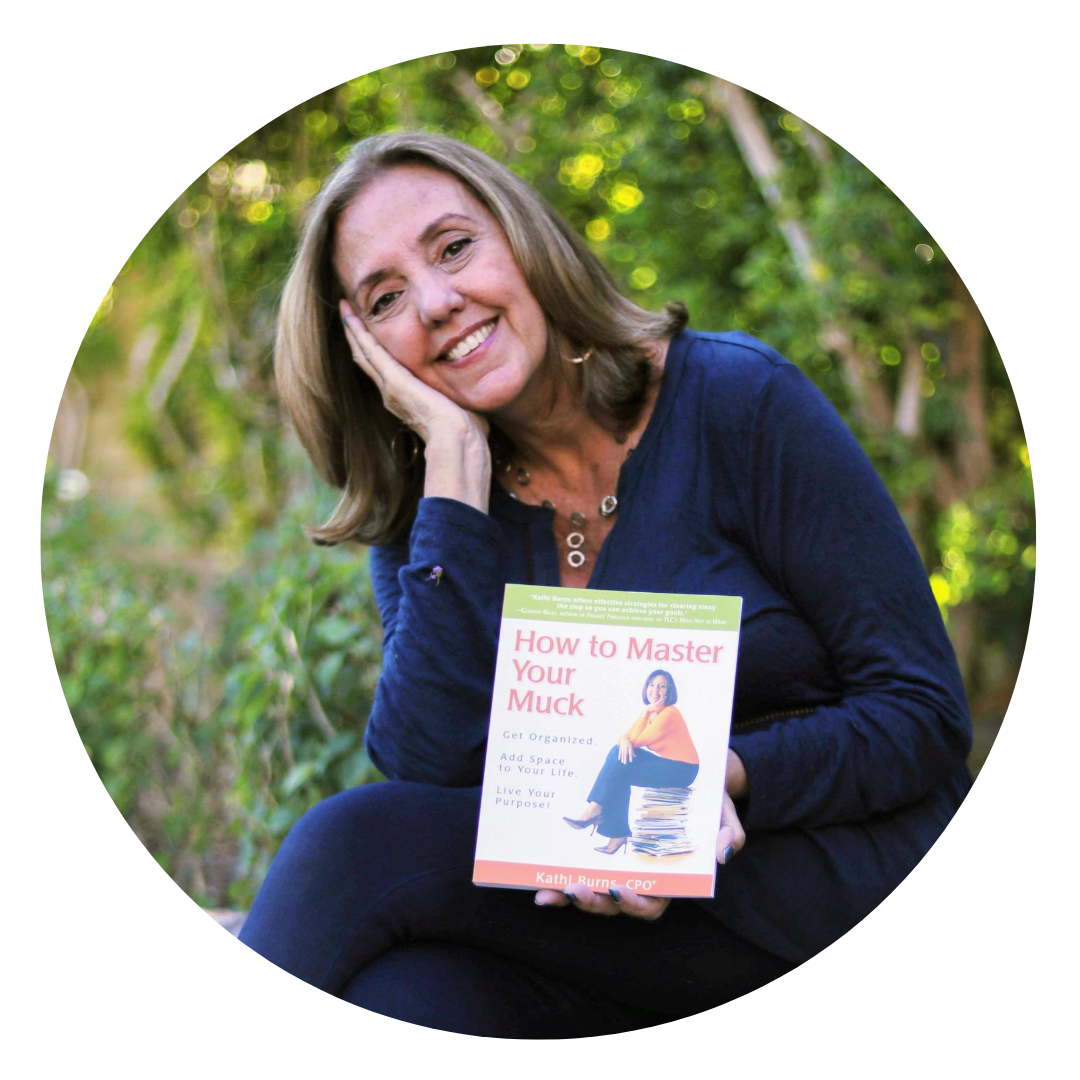 Kathi Burns
Would like to feel more organized? If so, Kathi is here to help you.
Kathi's expert advice has been featured in national media outlets including Oprah Magazine, Martha Stewart Living and Better Homes and Gardens, Entrepreneur Magazine, and more.
As the author of 2 books, Kathi has also developed several online courses to help clients get better organized and energized in all areas of their home, life, and business.